Five corners in first round?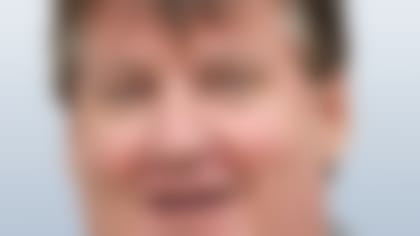 Lost in all the talk about how strong this draft is at wide receiver, quarterback and offensive tackle is that as many as five cornerbacks could go in the first round, Mike Huguenin writes. More ...
As it turns out, Jeremiah might just be ahead of the curve as he's starting to hear that teams are liking other corners over the Michigan State product, including one in particular from the Big Ten.
"I think it's a real possibility (Dennard slips)," Jeremiah said on NFL Network's "Path to the Draft". "You talk about Bradley Roby from Ohio State, watching him over the summer based on last year's tape, I thought he was outstanding. Maybe the most talented corner in the entire draft class. Now this year, didn't have as good a year and had a bad game against Wisconsin.
"This time of year, you're starting to hear his name move up the board."
It's not just Jeremiah that is high on Dennard's play either, as Dennard is fellow NFL Media analyst Mike Mayock's top corner in the draft. Some consider Oklahoma State's Justin Gilbert as the guy likely to be drafted first at the position -- due in part to his return ability -- but who winds up as the second corner taken appears to be up in the air with Dennard's draft stock apparently down.
"Kyle Fuller from Virginia Tech, a very physical player," Jeremiah said. "I think a lot of teams are saying Fuller vs. Dennard, and Fuller is getting the nod for some of them. He could slide down, it's a very real possibility."
Yet, again it seems we have a case of a player who everybody likes falling victim to those whose stock is on the rise late in the pre-draft process.
Dennard won the Jim Thorpe Award as the best defensive back in college football to cap a stellar senior season in East Lansing. He's known for his press man coverage skills and being physical with opposing receivers. His fit in more zone coverage schemes has been question but he has done his best to alleviate those concerns during meetings with NFL teams prior to the draft.
There still could be a team, perhaps the Pittsburgh Steelers or Arizona Cardinals, who will be looking to take a corner like Dennard but for now the former Spartan's stock arrow is unfortunately pointed in the down direction.