On March 29, the NFL and Football Research, Inc. announced three winners of HeadHealthTECH Challenge III. These companies were recognized for innovative helmet technologies and materials designed to absorb and reduce impact:
Impressio, Inc.—Denver, Colorado—in partnership with the University of Colorado Denver, received a grant of $121,949 to support development and testing of its ultra-dissipative padding made from liquid-crystal elastomers (LCEs).
HRL Laboratories, LLC—Malibu, California—received a grant of $186,043 to support development and testing of its novel impact-attenuating pads for football helmets.
AES Research & Design—Baltimore, Maryland—received a grant of up to $20,000 for the testing of its anti-rotational kinematic (ARK) helmet prototype, which is designed to significantly reduce the rotational forces that a football player experiences during contact.
The TECH Challenge series is one component of the Play Smart. Play Safe. Engineering Roadmap, a $60-million comprehensive effort—funded by the NFL and managed by FRI—to improve the understanding of the biomechanics of head injuries in professional football and to create incentives for manufacturers, small businesses, entrepreneurs, universities and others to develop and commercialize new and improved protective equipment, including helmets. Launched in November 2016, the TECH Challenge series is operated and managed on behalf of FRI by Duke University's Clinical and Translational Science Institute (Duke CTSI).
"Through grant awards to the winners, and the mentorship and feedback from Duke CTSI to each company that submits, the TECH Challenge series continues to serve as an innovative engine in the advancement of sports protective equipment," said Jeff Miller, NFL Executive Vice President of Health and Safety Initiatives.
Soft, Comfortable Energy Absorption
Chris Yakacki, President, CEO and CTO of Impressio, described the company's innovative helmet padding as a "great non-bouncing rubber."
He also called it the "anti-Flubber," a reference to the bouncy star of two Disney movies about a gooey material that gave near-infinite bounce to people and cars. Yakacki and his colleagues have developed a material that—because it has such minimal bounce—is designed to absorb energy.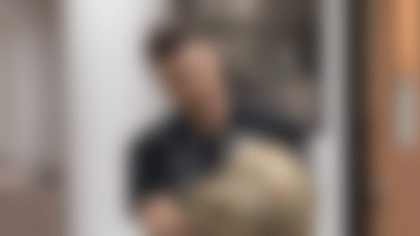 Liquid crystal elastomers are key to the concept. They've been integrated into the molecular level of Impressio's material to not just absorb energy, but also provide a soft, comfortable material for athletes inside something like a helmet.
"This technology is also a lot less dependent on temperature," Yakacki said. "Helmets in the cold are usually hard as a rock. Our material works well at any temperature."
A TECH Challenge grant will help his team test their material inside helmets. "Engineers love challenges," Yakacki said. "This is an opportunity to both solve a challenge and help people."
The TECH Challenge win builds on Impressio's success at this year's NFL 1st and Future start-up competition. After Yakacki and Impressio co-founder Carl Frick pitched their technology in front of a live audience, a panel of judges selected Impressio as winner of the "Advancements in Protective Equipment" category.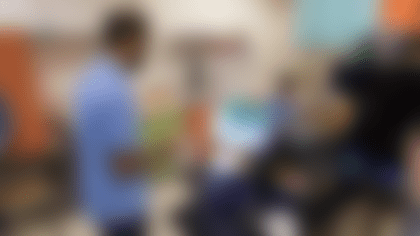 Popular Lattice Technology Applied in a New Way
Eric Clough is a Senior Development Engineer with HRL Laboratories, LLC. He and his colleagues have applied a popular technology in a new way.
"We're using a special lattice structure inside our material technology to absorb energy," he said, "borrowing on concepts applied in industrial engineering for years—in bridges, buildings, the Eiffel Tower."
"It hasn't been until recently, with improvements in manufacturing techniques that we've been able to miniaturize these types of structures," Clough said, "and realize the same benefits."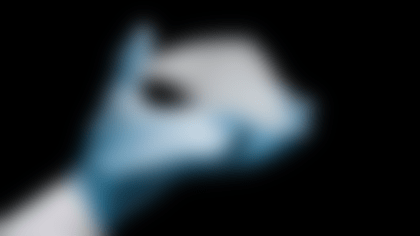 A lattice structure could be ground-breaking inside helmets because it is designed to behave differently across a variety of impact scenarios. "Lattices give us more figurative levers to adjust based on where the material is placed inside each helmet," Clough said.
Clough has been working with lattices for most of his professional life. "This technology that's been in a lab for a decade is finally getting out into the wild," he said. "There's nothing more exciting than that."
He said he's grateful for the counsel provided by biomechanical engineers at Duke CTSI—as well as business and entrepreneurship expertise—throughout the TECH Challenge submission process to help move innovations like his toward the market.
"Sure, this is technology that is fascinating and fun," he said, "but we're also, hopefully, moving it towards production."
Addressing a Variety of Impact Scenarios
Bert Straus, Principal at AES Research & Design, had already invented an outer cover for helmets, a resilient material designed to reduce forces between helmets during hits.
For HeadHealthTECH Challenge III, he wanted to move that technology forward.
"We're integrating this technology inside the helmet now to absorb energy," Straus said. The technology, called Anti-Rotational Kinematics, is designed to respond to a variety of impact scenarios—not just direct blows.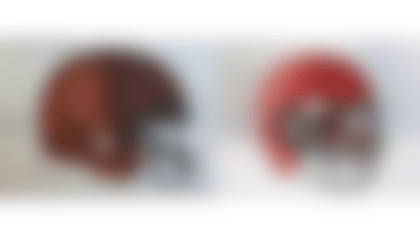 "Technology can play a role in making a difference," said Straus. "I'm the father of an athlete, my grandson is an athlete, I had lots of friends who played football. I feel a responsibility to use my work to advance the human condition."
Engineers want future helmets designed for health and safety to be nimble in their benefits to athletes, no matter the impact material—from turf, grass, and other helmets—at a variety of angles with a variety of levels of intensity.
Straus said he's been able to design for so many of these scenarios because of the width and breadth of injury data and research collected by the NFL and others over the years.
"It's been so well categorized that we've managed to optimize our technology to a pretty realistic virtual world," Straus said.
The HeadHealthTECH Challenge III grant will help Straus and his team transition their work from outfitting a virtual helmet to outfitting a prototype helmet—and running it through a battery of lab tests.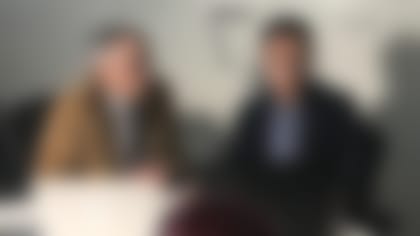 HeadHealthTECH Challenge V—Submit Your Proposal
Entries for HeadHealthTECH Challenge V are being accepted through June 6.
Participants can submit proposals on helmet technologies and surfaces that helmets contact, including turf, grass, other helmets and opponent padding. Click here for more information.
To date, the TECH Challenges have rewarded more than $960,000 in grants to help advance the development of eight new technologies.
Winners of TECH Challenge I include VyaTek Sports for its highly efficient energy-absorbing Zorbz technology and Guardian Innovations for its Guardian Cap technology—a soft helmet cover designed to reduce the severity of impacts. TECH Challenge II winners included 2ND Skull, to research the effectiveness of its 2nd Skull® skull cap in reducing impact forces and developing a second-generation version; Baytech Products, for its prototype HitGard® multi-component helmet system concept; and Windpact, for its Crash Cloud™, an impact liner system using restricted air flow and foam in helmets and protective gear.