The St. Louis Rams and Tennessee Titans were two of only six NFL teams to spend their first two picks in the 2015 NFL Draft on offensive players, but they didn't stop there. The Rams and Titans went on to turn in seven cards each for the offensive side of the ball, tied for most in the league. Led by those two, here is a look at seven NFL teams that helped themselves most on offense in the draft:
» Titans' 2015 draft class
Nobody made a bigger offensive splash in the NFL draft than Tennessee, which put its franchise largely in the hands of quarterback Marcus Mariota with the No. 2 overall pick, then spent a second-rounder (No. 40 overall) on a prolific receiving talent for Mariota to throw to -- Dorial Green-Beckham. Mariota-to-DGB production will be a significant factor in Tennessee's offensive improvement this fall. But the Titans' investment on offense didn't nearly stop there. The club picked an offensive player in every round of the draft, seven of nine total picks. Guard Jeremiah Poutasi, the third-rounder, will be counted on to solidify the line. Fullback Jalston Fowler of Alabama (fourth round) and Minnesota running back David Cobb (fifth round) could invigorate the backfield, and the Titans wrapped up with Boston College center Andy Gallik and William & Mary receiver Tre McBride.
» Rams' 2015 draft class
In taking Georgia running back Todd Gurley at No. 10 overall and then massive offensive linemen Rob Havenstein and Jamon Brown in the second and third rounds, respectively, the Rams left no doubt about the direction their offense will go in 2015. A power rushing attack to take pressure off newly acquired quarterback Nick Foles is in the works. And as long as Gurley's rehabilitated knee has no setbacks, Foles should be able to stay out of too many third-and-long situations. The Rams added a young arm behind Foles in quarterback Sean Mannion, who went higher than expected (Round 3), Missouri wide receiver Bud Sasser in the sixth round, and two more offensive linemen (Andrew Donnal and Cody Wichmann) for a total of seven offensive picks.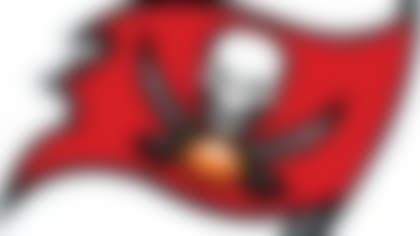 » Buccaneers' 2015 draft class
While the Titans quickly matched Mariota with a high-profile receiver, the Buccaneers turned to their offensive line to support No. 1 overall pick Jameis Winston. The Bucs had two second-round picks and used them on Penn State offensive tackle Donovan Smith and Hobart guard Ali Marpet. And why not? The club already has Vincent Jackson and Mike Evans in place as Winston's receiving targets, so it could afford to wait until the fifth and sixth rounds to add another receiver in Nebraska's Kenny Bell and Utah's Kaelin Clay. Hawaii fullback Joey Iosefa was Tampa Bay's final pick in the seventh, rounding out six offensive additions, including three of the first 61 overall picks.
» Ravens' 2015 draft class
Having made a long-term investment in quarterback Joe Flacco, it only makes sense for the Ravens to further invest in his receiving targets. UCF's Breshad Perriman will bring freakish athleticism to the perimeter of the Baltimore offense as the No. 26 overall pick. Although Perriman still has to learn the finer points of the position, a quick development on his part could make a major impact in short order. Minnesota tight end Maxx Williams, the No. 55 overall pick (second round), will give Flacco an athletic target over the middle who can line up beside a tackle or in the slot. USC running back Buck Allen and Georgia Tech receiver Darren Waller gave the team two more skill-position players on offense, and tight end Nick Boyle and lineman Robert Myers made it six offensive picks within six rounds for the Ravens.
» Raiders' 2015 draft class
Like the Ravens, the Raiders also took a wide receiver in the first round and added a tight end on Day 2, giving second-year quarterback Derek Carr two dynamic new weapons. Alabama's Amari Cooper was the draft's most pro-ready player and should make an instant impact. Miami (Fla.) tight end Clive Walford has the athleticism to get behind linebackers and make a difference downfield, which could draw enough safety attention to keep Cooper in more single coverage. Although the Raiders' decision not to add a running back to its cast of unproven rushers was curious, the club did add linemen Jon Feliciano and Anthony Morris up front. Count receiver Andre Debose (seventh round) as purely a special-teams add.
» Lions' 2015 draft class
Detroit should get an immediate starter in Duke guard Laken Tomlinson, whom the club took with the No. 28 overall pick after a trade with the Denver Broncos. Behind Tomlinson, general manager Martin Mayhew added Ameer Abdullah, the small-but-explosive star running back from Nebraska who can make big plays through the smallest of holes. If Abdullah can be coached out of his reputation as a fumbler, quarterback Matthew Stafford will have a dangerous new weapon with which to work. Fullback Michael Burton went to Detroit in the fifth round, and seventh-round pick Corey Robinson of South Carolina is a massive right tackle prospect who could surprise in fall camp as a run blocker.