Two more bowls are on tap for Thursday, with the Little Caesars Pizza Bowl and Poinsettia Bowl being played. Here's a preview of what to look for in the contests, including the top pro prospects to watch:
Little Caesars Pizza Bowl
Pittsburgh vs. Bowling Green
Thursday, Dec. 26, 6 p.m. ET (ESPN)
Pitt defensive tackle Aaron Donald, the nation's most dominant defensive player this season, makes his final college appearance in Thursday's Little Caesars Pizza Bowl.
Donald (6-foot, 285 pounds) cleaned up on the awards trail this season. He won the Bronko Nagurski Trophy and Chuck Bednarik Award as the nation's top defender, the Outland Trophy as the best interior lineman and the Lombardi Trophy as the best lineman or linebacker; he also was named the ACC's defensive player of the year.
Donald, who has accepted an invitation to play in the Reese's Senior Bowl, leads the nation with 26.5 tackles for loss and is trying to become the first interior lineman to lead the FBS in that category since the stat was instituted in 2000. It's a long shot, but he is 5.5 tackles for loss away from tying the single-season mark of 32 set by Western Michigan defensive end Jason Babin in 2003.
Donald has been called a "one-man wrecking crew" by both Notre Dame coach Brian Kelly and North Carolina coach Larry Fedora, and also has 10 sacks and four forced fumbles this season. He has 28.5 sacks in his career, tied for the second-most (with touted Buffalo linebacker Khalil Mack) among all current players.
Donald has an extremely quick first step, is well-schooled in technique and is stronger than he looks. So how is Bowling Green going to try to slow Donald?
"I actually talked to (Pitt) coach (Paul) Chryst earlier and he was agreeable," interim coach Adam Scheier joked with reporters at a bowl news conference. "He's allowed us to put 12 men on the field on offense to keep it a level playing field. I was shocked he was agreeable to that."
Scheier -- named interim coach after Dave Clawson left to coach Wake Forest -- was serious, though, when he said Donald is "the most disruptive force in college football."
But a lack of size is going to hurt Donald come draft time.
One unidentified NFL scout told the Milwaukee Journal Sentinel that, "The old Colts, the old Bucs, they'd like him (as a 3-technique tackle). But not a lot of people run that (defense) anymore. (Opponents are) going to run right at him when he comes in the game."
Other potential draftees to watch are Bowling Green tight end Alex Bayer (6-4, 257), Bowling Green safety Jerry "BooBoo" Gates (5-11, 219), Bowling Green center David Kekuwea (6-2, 311), Pitt strong safety Jason Hendricks (6-0, 190), Pitt quarterback Tom Savage (6-5, 230), Pitt wide receiver Devin Street (6-4, 195) and Pitt cornerback K'waun Williams (5-10, 195).
San Diego County Credit Union Poinsettia Bowl
Utah State vs. Northern Illinois
Thursday, Dec. 26, 9:30 p.m. ET (ESPN)
Northern Illinois quarterback Jordan Lynch, who finished third in the Heisman voting, is the big name in Thursday night's Poinsettia Bowl, but there are two other players in the game who are far better pro prospects.
Lynch and the Huskies (12-1) meet Utah State (8-5) in a battle of championship game losers; NIU fell to Bowling Green in the MAC title game, and the Aggies lost to Fresno State in the Mountain West title game.
Ranking the bowl teams' prospects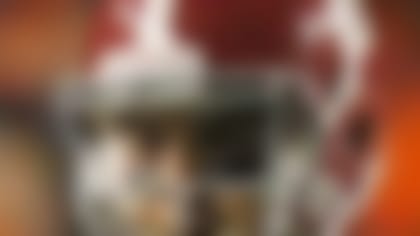 From Alabama all the way down to Navy, Bucky Brooks ranks every bowl team -- all 70 of them -- based on the quality of each team's top NFL draft prospects. More ...
Northern Illinois strong safety Jimmie Ward (5-foot-11, 192 pounds) and Utah State center Tyler Larsen (6-4, 312) are the top pro prospects in the game. Ward has accepted an invitation to the Senior Bowl. Larsen, who will be starting the 52nd consecutive game of his career, will be playing in the East-West Shrine Game.
Ward is a three-year starter for the Huskies, who have 46 wins over the past four seasons. He has 89 tackles, six interceptions and eight pass breakups this season, and has 314 tackles and 10 interceptions in his career. Ward is a physical player with above-average coverage ability for a strong safety; NIU coaches frequently make sure he has coverage responsibilities that include the opponent's best receiver. He runs relatively well -- he should be able to clock in the mid-4.5s in the 40 -- and is a sure tackler.
"I came up, since I was little, watching the game," he told the paper about the Senior Bowl. "I get to play in it, so that's the big grand finale for everybody down that way. ... It's a dream come true."
Larsen is a three-time first-team all-league selection (once in the WAC, twice in the Mountain West). The last Utah State player to be a three-time first-team all-conference honoree was linebacker Bobby Wagner, who now stars for the Seattle Seahawks. Utah State runs a spread attack, and Larsen is especially proficient as a run blocker.
As for Lynch (6-0, 216), he could end up changing positions at the next level because he is not considered an NFL-level passer. But he is a tough, instinctive player with a burst, and in the bowl, he has a chance to become the first player in NCAA history to both rush and pass for 2,000 yards in the same season. He is 119 yards shy on the ground.
Lynch is fourth in the nation in rushing at 144.7 yards per game and is tied for third with 22 rushing TDs. Utah State leads the Mountain West and is 10th nationally in rush defense (107.4 yards per game).
Other potential draftees to keep an eye on are Utah State free safety Maurice Alexander (6-2, 212), Northern Illinois defensive tackle Ken Bishop (6-1, 308) and Utah State cornerback Nevin Lawson (5-10, 186). Bishop and Lawson were high school teammates at Piper High in Sunrise, Fla., a suburb of Fort Lauderdale.
Mike Huguenin can be reached at mike.huguenin@nfl.com. You also can follow him on Twitter @MikeHuguenin.