It has been the rumor that simply would not go away: Alabama head coach Nick Saban taking over at Texas.
On the same day ESPN.com seconded an OrangeBloods.com report that Longhorns head coach Mack Brown would step down after 16 seasons at the helm in Austin, the Fort Worth Star-Telegram reported Tuesday evening that Saban would be the next head coach at Texas, citing a source close to the Board of Regents.
It caps a wild day in which Brown himself and multiple Texas sources refuted the initial report that Brown would step down after the Alamo Bowl against Oregon on Dec. 30. In essence, it was like a fast-forwarded version of the process that followed the OrangeBloods.com report that long-time athletic director DeLoss Dodds would retire.
Earlier Tuesday, NFL Media analyst Gil Brandt posted a tweet that Saban was negotiating a contract extension that could pay him in the neighborhood of $7 million per season.
Saban is 74-14 (43-10 in SEC play) in seven seasons with the Crimson Tide and won three of the last four BCS national championships, a run that started with a 37-21 win over Texas in the 2010 BCS championship game.
That game marked the end of Texas' days as a contender for the national championship and confirmed Alabama's status as the premier program in college football, and rumors, innuendo and speculation linking Saban to the Longhorns have followed ever since.
There was even a prank page call for Saban at the Austin-Bergstrom International Airport on Tuesday.
Week 15: Things we learned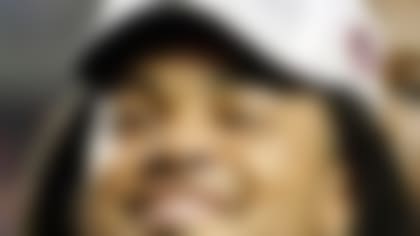 From Auburn RB Tre Mason's record day in the SEC championship game to Blake Bortles' rising draft stock, here are the lessons we learned in Week 15 of college football. More ...
The off-field obligations associated with Texas -- specifically the hours of coaches shows taped for the Longhorn Network, a joint venture between ESPN and the athletic department -- always made it seem like a strange fit for Saban, given his often prickly relationship with the media. This is, after all, the man that complained to GQ magazine that the BCS championship game -- which he referred to as "that damn game" -- "cost me a week of recruiting."
This latest report linking Saban and Texas could be a source simply overstating contact between the two parties, agent Jimmy Sexton driving up the asking price for his client, or something else altogether, all fueled by the new era of instant social media.
Whatever it is, it certainly has been an interesting day following the happenings with Texas, Brown and Saban.
And don't log off too soon, because before you know it Saban could be headlining Coachella or starring in the next "Star Wars" sequel, too.