Colorado will play Charleston Southern on Oct. 19 to replace its postponed game against Fresno State, the school announced Monday.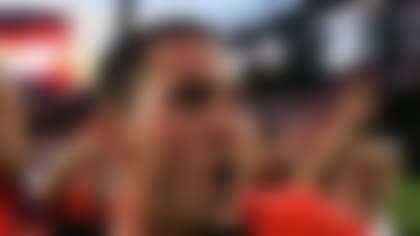 From Aaron Murray's big-game heroics vs. LSU to Oklahoma's statement win at Notre Dame, here are the things we learned from college football's fifth weekend. More ...
The Buffaloes had been set to host Fresno State on Sept. 14, but deadly flash-flooding across the state led to the game being delayed. However, the two teams do not share a common open week until Dec. 7, when the undefeated Bulldogs may well be playing in the inaugural Mountain West Conference championship game.
That left CU scrambling to find an opponent to make up for the lost revenue and open up another avenue to bowl eligibility -- the Buccaneers, from the FCS sub-division, met both criteria.
The NCAA has granted the school a waiver to play in a bowl game with six wins, even if two come against FCS opposition. Schools are only allowed to count one game against FCS teams toward the six-win threshold necessary to play in a bowl game. Colorado defeated Central Arkansas, another FCS school, 38-24 on Sept. 7.
Without adding another game to the schedule, CU would have had to win four games in Pac-12 play to finish with a 6-5 record and reach a bowl game for the first time since 2007.