The 12 selections from the University of Alabama in the 2018 NFL Draft set a school and SEC record, led by four first-round picks. It wasn't an especially close race between schools, as N.C. State, LSU, and Ohio State were five picks behind Alabama, tied with seven each for second-most. A year ago, NFL.com analyst Chad Reuter's list of college football's top players to watch turned out to be predictive of the Crimson Tide's draft dominance.
Which college program could be the next one to dominate an NFL draft? Using Reuter's top 150 list for the coming college season, we look at seven schools that could make plenty of draft noise in the coming years. Schools were awarded points per player based on Reuter's ranking. Houston DT Ed Oliver got 150 points as the No. 1-ranked player; on the other end of the spectrum, Western Illinois' Khalen Saunders, ranked 150th, earned one point.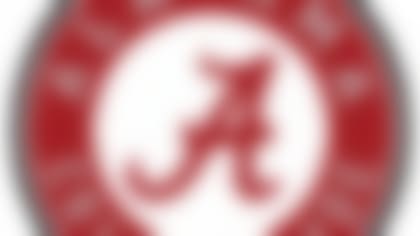 Total points: 892 (8 players)
Reuter 150 players:
» DE Raekwon Davis (No. 12)
» LB Mack Wilson (No. 19)
» RB Damien Harris (No. 22)
» QB Tua Tagovailoa (No. 26)
» OT Jonah Williams (No. 28)
» LB Anfernee Jennings (No. 35)
» QB Jalen Hurts (No. 84)
» DL Isaiah Buggs (No. 90)
What you need to know: Alabama placed half a dozen players in Reuter's top 50, more than any other school, although one of them -- Tagovailoa -- won't be draft eligible in 2019. Davis picked a fine time to establish himself as one of the Crimson Tide's top pro prospects with big back-to-back showings in the College Football Playoff. He posted a sack in Alabama's semifinal win over Clemson, one of his two tackles for loss in the game, and added another sack, as well as an interception, in the national title win over Georgia. Williams and Wilson are prime talents as well, with Williams embarking upon his third year as a starter in as many years in the program. Harris returns as a senior seeking a third consecutive 1,000-yard season.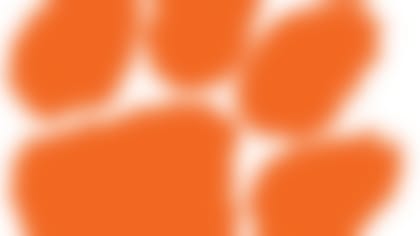 Total points: 847 (9 players)
Reuter 150 players:
» DE Clelin Ferrell (No. 8)
» DT Christian Wilkins (No. 13)
» DT Dexter Lawrence (No. 16)
» CB Trayvon Mullen (No. 49)
» QB Kelly Bryant (No. 53)
» DE Austin Bryant (No. 57)
» OT Mitch Hyatt (No. 77)
» LB Kendall Joseph (No. 99)
» WR Hunter Renfrow (No. 140)
What you need to know: Not surprisingly, the Tigers' vaunted defensive line leads the charge here, with three of Reuter's top 16 players anchoring another nightmare for ACC offensive lines. Ferrell, Wilkins and Lawrence are talented, experienced disruptors who should set the tone for the entire program's 2018 success. Wilkins' decision to return to school made for the most surprising exclusion of this year's draft class. Bryant drew a No. 57 ranking from Reuter, rounding out Clemson's entire first-string DL on the list. On the offensive side of the ball, Bryant returns as one of the ACC's most prolific playmakers, and Hyatt enters his fourth year as a starter with a resume worthy of the Outland Trophy. The Tigers had more players in Reuter's top 150 (nine) than any other school.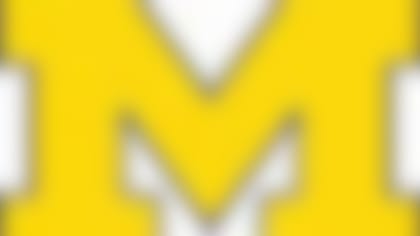 Total points: 719 (7 players)
Reuter 150 players:
» DE Rashan Gary (No. 3)
» LB Devin Bush (No. 10)
» QB Shea Patterson (No. 25)
» LB Chase Winovich (No. 47)
» RB Karan Higdon (No. 65)
» LB Khaleke Hudson (No. 76)
» CB Lavert Hill (No. 112)
What you need to know: The Wolverines had a down year in the 2018 draft (two selections, none in the first two rounds), but that doesn't mean the program's draft cauldron is empty. To the contrary, two of Reuter's top 10 players for the coming season reside in Michigan's front seven on defense: Gary and  Bush. Gary is a marvel of a physical specimen who was selected as one of NFL.com's most freakish athletes in college football last summer. Bush, a junior this fall, is on the small side (5-foot-11, 222 pounds), but was a Butkus Award finalist in his first year as a full-time starter last season. Patterson, only recently declared eligible for 2018 after transferring from Ole Miss, has an ability to extend plays like no quarterback Jim Harbaugh has had so far at UM.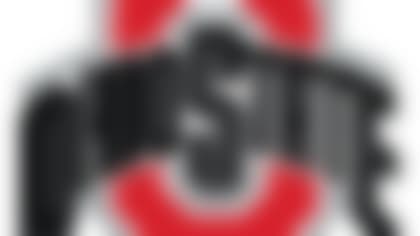 Total points: 570 (7 players)
Reuter 150 players:
» DE Nick Bosa (No. 2)
» RB J.K. Dobbins (No. 39)
» QB Dwayne Haskins (No. 50)
» DT Dre'Mont Jones (No. 71)
» WR Parris Campbell (No. 82)
» RB Mike Weber (No. 106)
» OG Michael Jordan (No. 137)
What you need to know: Bosa played like he wanted to shed the label of "Joey Bosa's little brother" in 2017, and his 16 tackles for loss last season are enough for anyone to make a name for himself. He enters his third year in the program as one of the nation's most disruptive defenders and ranked No. 2 overall in Reuter's top 150. But like Clemson, there's more to Ohio State's defensive line than only one star, as Jones teams with Bosa to give OSU a dynamic duo up front. The Buckeyes' top prospects include plenty of offensive skill players, too, including new QB Haskins, a pair of running backs in Dobbins (not 2019 draft-eligible) and Weber, as well as a talented WR in Campbell.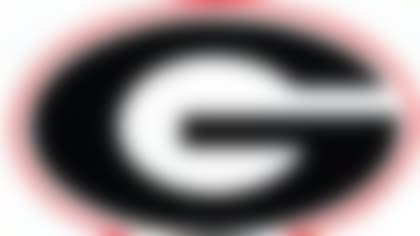 Total points: 426 (5 players)
Reuter 150 players:
» QB Jake Fromm (No. 5)
» RB D'Andre Swift (No. 27)
» CB Deandre Baker (No. 86)
» WR Terry Godwin (No. 95)
» WR Riley Ridley (No. 116)
What you need to know: Fromm's ascension as one of the nation's top quarterbacks is emblematic of how quickly the quarterback landscape can change in college football. At the beginning of last season, Jacob Eason was considered the Bulldogs' star of the future at the position. By season's end, Fromm had UGA playing for a national title and Eason subsequently transferred to Washington. Those that watched Georgia closely last year know that despite the draft losses of Sony Michel and Nick Chubb, the running back position remains in good hands with Swift, who averaged a whopping 7.6 yards per carry last year on 81 rushes. As true sophomores, Swift and Fromm won't be draft eligible in 2019, so Georgia's next chance for draft dominance might be 2020. Fromm has a pair of quality receiving targets in Godwin and Ridley, the younger brother of Atlanta Falcons first-round pick Calvin Ridley.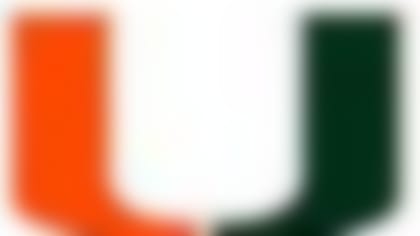 Total points: 422 (7 players)
Reuter 150 players:
» LB Shaquille Quarterman (No. 23)
» S Jaquan Johnson (No. 31)
» WR Ahmmon Richards (No. 74)
» LB Michael Pinckney (No. 120)
» RB Travis Homer (No. 125)
» DE Joe Jackson (No. 128)
» CB Michael Jackson (No. 134)
What you need to know: The Hurricanes' defense returns a rock-solid performer at middle linebacker in Quarterman, who has started all 27 UM games since his true freshman season of 2016. At 6-foot-1, 240 pounds, he's stoutly built and plays with downhill authority against the run. Richards, one of college football's fastest players, hopes to put an injury-hampered season behind him. Injuries to RB Mark Walton, a fourth-round pick of the Cincinnati Bengals, thrust Homer into a lead role for the Hurricanes last season, and he responded with 902 yards (averaged 6 yards per carry).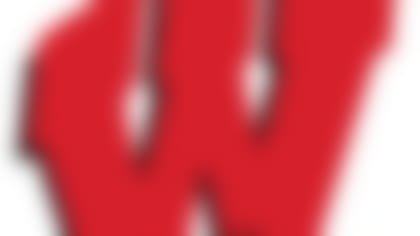 Total points: 406 (6 players)
Reuter 150 players:
» RB Jonathan Taylor (No. 29)
» OT David Edwards (No. 43)
» LB T.J. Edwards (No. 67)
» OL Michael Deiter (No. 101)
» OG Beau Benzschawel (No. 115)
» S D'Cota Dixon (No. 145)
What you need to know: Leave it to Wisconsin, which produces star rushers with assembly-line consistency, to have a true freshman fall just 23 yards short of 2,000. Taylor ripped through the Big Ten last year with nearly as many 200-yard games (three) as games under 100 (four). Too young for the 2019 draft, he figures to be the Badgers' backfield bell cow for years to come. A big reason for Taylor's success comes from three offensive linemen that also merited ranking: Edwards, Benzschawel and the versatile Deiter, who has played tackle, guard and center in his career and could settle just about anywhere as a senior.