Innovations in Protective Turf, Face Masks, and Lining Material Receive NFL Funding to Move Closer to Market
Winners of the fourth round of HeadHealthTECH Challenges have been announced, one in a series of awards created by the NFL and Football Research, Inc. (FRI) through a partnership with Duke University's Clinical and Translational Science Institute (Duke CTSI).
The crowdsourcing challenges are designed to stimulate research and innovation in the areas of head protection, materials science, turf systems, and other sports safety technology.
In this latest round, three companies were awarded nearly $400,000 by the NFL and FRI for ideas in one of these areas:
Improvements in helmets, turf grass, opponent padding, and other helmet-specific or helmet-contacting surfaces.
Advanced protective material that's ready to deploy.
Approaches to scientific studies that improve test protocols for helmet development.
Approaches to scientific studies that help explain the most intense forms of stress strain on helmet materials.
"TECH Challenge winners continue to demonstrate promising new technologies that are disrupting the marketplace," said Jeff Miller, NFL Executive Vice President of Health and Safety Initiatives. "We are excited to support these entrepreneurs as they continue to develop their novel designs, and we encourage all innovators to enter the next TECH Challenge."
"There is a lack of capital, but there is great talent, whether it's producing products to go to market or scientists leading the creative processes to invent the new materials and structures that will be tomorrow's safety technologies," explained Dr. Barry Myers, Director of Innovation at Duke CTSI. "The purpose of the HeadHealthTECH Challenge program is to fill those gaps to get technologies into the marketplace."
Revolutionizing the Field
FieldTurf Inc. in Montreal, Canada received a grant of $195,000 to continue development of an advanced turf system.
FieldTurf's sports turf surface is already in use in facilities for the New England Patriots, the Atlanta Falcons, the Detroit Lions, and the Seattle Seahawks.
Darren Gill, Vice President of Marketing, Innovation, and Customer Service at FieldTurf, is most excited about how the technology's longevity aims to make fields safer, accessible, and manageable for communities.
"Our turf is already on over 20,000 fields worldwide," Gill said. "It's giving people more access to fields—and activities outside."
The company's technology is based on a novel infill system that combines sand and rubber in three layers.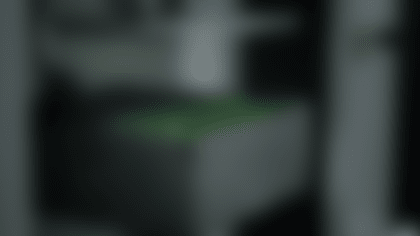 "It mimics the tight, compact yet flexible base of natural grass," Gill said. "And just like on grass, athletes have safer opportunities to, as we say, 'cut, plant, and release' during play."
With funding awarded through HeadHealthTECH Challenge IV, Gill says the company will start developing a pre-fabricated version of its turf intended to produce a product that's safer and more consistent over time.
Bio-Inspired Idea, Computer Simulation Tested
A start-up company at Mississippi State University, Yobel Technologies, LLC, was awarded $20,000 to fund certification of an optimized face mask.
The company found inspiration for its facemask prototype from unexpected sources: rams, bison, and woodpeckers.
"We all know how these animals knock heads and bounce back," said Mark Horstemeyer, Founder, President, and CEO of Yobel Technologies. "I've studied their impact biology for years, even published peer-reviewed papers on the topic."
"So we're baking in bio-inspired ideas from the natural world into our products," he said.
Horstemeyer says Yobel Technologies has developed an optimized facemask that it believes, based on testing, reduces damage to the brain during certain kinds of impact. According to a comprehensive video review of player impacts in the NFL during the 2015 and 2016 seasons, almost one third of concussions resulted from a hit to the facemask.
Horstemeyer and his colleagues at Yobel Technologies used thousands of computer simulations in the design process, an approach that's at the forefront of materials design.
"The simulated brain is a representation of my brain," Horstemeyer said. "You can't test a facemask prototype thousands of times on a human."
Yobel Technologies plans to use its challenge award to certify its optimized facemask to National Operating Committee on Standards for Athletic Equipment requirements.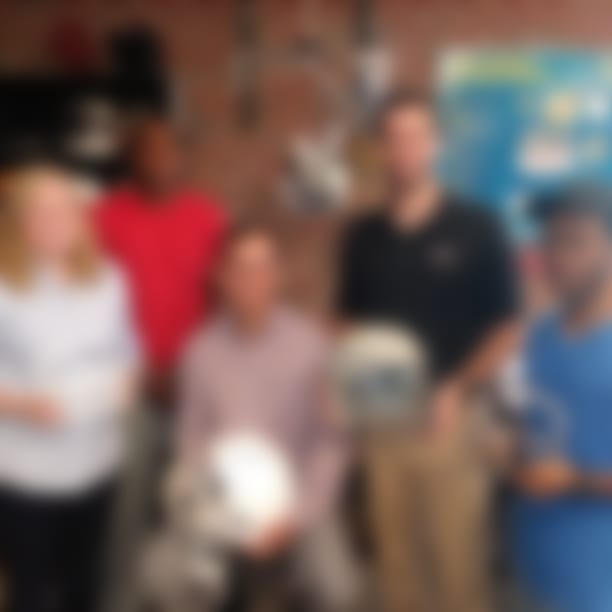 A Technology That 'Works Well with Others'
"Each time," said President and Founder Bill Lyndon, "the judges helped us focus our work with expert feedback."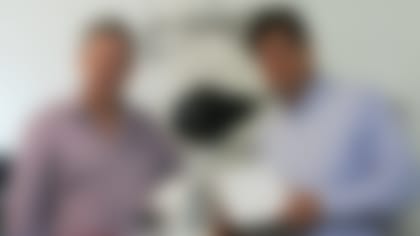 After incorporating two rounds of feedback from Duke CTSI's team of biomechanical engineers, this third time Corsair is a winner and is receiving $168,504 to advance its unique FEAM material. FEAM, shorthand for Fiber Energy Absorbing Material, is a textile liner formed by two layers of fabric, connected by thousands of vertical fibers that function to keep the layers away from each other. It is a unique material that provides new functionality not found in existing foam materials typically used in sports helmets to reduce impacts.
"Our technology works well with others," Lyndon said. "FEAM improves performance of many safety products already on the market because it deflects, redirects, and protects against the worst type of hits."
"It's also breathable, washable, and wicks sweat well," he said.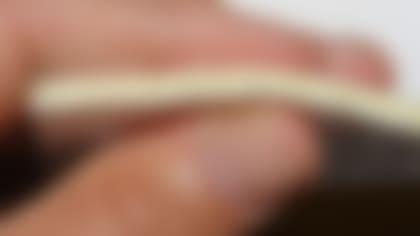 FEAM was first used as protective hat liners for professional baseball umpires. With the money awarded through the HeadHealthTECH Challenge, the company will purchase the expensive materials needed to conduct iterative tests to specifically tune their material to the needs for a football helmet.
The latest grant builds on past support from the NFL and its partners. Corsair Innovations was awarded $250,000 as part of the NFL-GE Head Health Challenge in 2015 to support the initial development of its FEAM material.
The Next Round
Proposals are currently being reviewed for HeadHealthTECH Challenge V.