The first Saturday of the college football season was glorious. There were highlights galore, lovable mascots and a number of surprises that nobody could have predicted in July. While we know who won and lost the games from the box score, who really came out of Saturday able to hold their heads high heading into Week 2?
Here are a few of the real winners and losers from Saturday: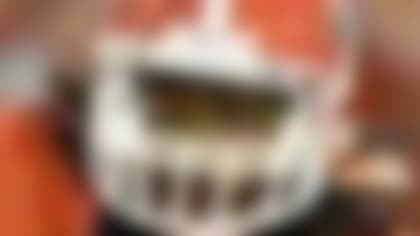 From Todd Gurley's dominant performance to Christian Hackenberg's record-setting game, here are the things you need to know from college football's opening weekend.
Todd Gurley's Heisman campaign: Beast mode was engaged on Saturday night between the hedges. Gurley rushed for 198 yards and three touchdowns (on just 15 carries too). Plus he added in a 100-yard kick return in the second quarter. He had fewer touches than one would expect but certainly made the most of them. The Bulldogs' offense wasn't great when he was out of the lineup and was dominant with him in the backfield.
Auburn, Clemson backup quarterbacks: Saturday saw some nice debuts by quarterbacks, but the head coaches at Auburn and Clemson have to like their backup situations. Starting in place of Nick Marshall, Jeremy Johnson looked super sharp for the Tigers, going 12-for-16 for 243 yards and two touchdowns. He didn't press and showed enough to say that there won't be a big dropoff next season once Marshall leaves. The final score wasn't pretty, but the future was bright for Clemson based on freshman Deshaun Watson's play. He only threw four passes, but one was a beautiful touchdown that he dropped right in between two defenders. He seems like a candidate to get more playing time at Cole Stoudt's expense.
Big Ten newcomers: Sure, we all made jokes about Maryland and Rutgers joining the Big Ten, but guess who went 2-0 on the opening weekend? Rutgers, of course, beat Washington State in a cross-country upset on Thursday, while Maryland pummeled James Madison 52-7. It might not mean much to start the season, but at least those two showed up, unlike, say, Northwestern (which lost at home to Cal).
Dana Holgorsen: Sure, West Virginia lost, but Holgorsen showed he was still one of the best play-callers in the sport by keeping Nick Saban and Alabama on their toes for most of the game. After a disastrous season in Morgantown in 2013, there's some reason for optimism now in 2014 after that kind of showing against a top five team.
Michigan's offense: The Wolverines under Al Borges were nothing if not boring and predictable on offense. Based on their first game, it appears they are light-years ahead of that under new coordinator Doug Nussmeier. Quarterback Devin Gardner looked sharp, going 13-for-14 for 173 yards and three touchdowns. Devin Funchess was the primary target and showed he earned that No. 1 jersey by catching all three of those scores. Derrick Green added 170 yards on the ground, and De'Veon Smith also topped the century mark. The rematch with Appalachian State was nothing like the last time the two met thanks to Michigan's offense.
North Dakota State: The FBS killers continued their reign of terror over the Big 12. The three-time FCS national champions won their fifth straight against FBS competition and made it two straight over Big 12 teams. Iowa State looked overmatched in just about every area and the Bison showed they can keep on trucking with new head coach Chris Klieman.
The Pelinis: The FAU at Nebraska game was originally billed as the Pelini Bowl, but Carl Pelini was unceremoniously fired late last season as the Owls head coach. He returned to Nebraska and got the last laugh in a 55-7 win that saw the Blackshirts limit their opponents to just 200 yards of offense. Meanwhile, Bo Pelini's Huskers racked up 784 yards of offense, including 498 on the ground.
Everett Golson: Sure, Notre Dame was dealing with a few missing starters, but Golson looked like he hadn't missed a beat after sitting out all of 2013. The Irish quarterback went 14-of-22 for 295 yards and five total touchdowns. His offensive line had a few issues early on, but it didn't matter, as he was throwing deep passes accurately and creating plays with his legs. In short, he turned a possible upset alert into a laugher in South Bend.
USC football:After all they had been through, one expected USC to play a tad angry when the Trojans kicked off their season at the Coliseum. Poor Fresno State was simply the poor team the Trojans took things out on. Cody Kessler was much sharper than his crosstown counterpart and had over 300 yards passing and three touchdowns before hitting the locker room.
California football: The Bears earned their first win over an FBS program in 686 days. They got out to a red-hot start, let Northwestern back in the game, but ultimately made enough plays in the fourth quarter to walk away with a road win.
Texas defense: The Longhorns' defensive unit has taken some lumps the past few seasons, but things might just be OK in Austin on that side of the ball with Charlie Strong and Vance Bedford. Texas looked dominant defensively in shutting down a solid North Texas team, giving the team's fans some optimism heading into a pair of big non-conference tests.
Check out the top images from the first weekend of college football play.
Nick Saban's air time: If you watched much of Alabama's win over West Virginia, you noticed Saban was losing a lot of his air time to offensive coordinator Lane Kiffin. Expect that to continue when the two are not close enough to be in the same shot.
The ACC reputation: It was not a great Saturday for the ACC despite the conference's commercial proclaiming itself to be one of the best. Georgia Tech had a closer-than-it-looked win over Wofford, N.C. State had to come back to beat Georgia Southern and Boston College was only up 6-0 at halftime to UMass. Throw in Clemson getting destroyed by Georgia, and it wasn't a super start to the 2014 season. And that's to say nothing of Wake Forest losing on Thursday and Syracuse needing two overtimes to survive Villanova.
Ohio State fans' sanity: Yes, the Buckeyes ended up winning by a comfortable margin in the end, but that didn't mean the game wasn't a nail bitter for OSU fans. J.T. Barrett's numbers were solid, but at times it appeared as if he were being handcuffed by a shaky offensive line. Urban Meyer's squad had issues running the ball for three quarters and made the Navy defense look better than it is. Oh, plus the defense gave up 5.9 yards per carry to an option team that ran it 63 times. It's still a good team, but one that will not do wonders for Buckeye fans' blood pressure going forward.
Tim Beckman's job security: Illinois struggled, and I mean struggled, to put away Youngstown State. The Illini wound up with fewer offensive yards than their opponents and were only saved by two late touchdowns in the fourth quarter. With a rapid increase in competition ahead, things do not seem so rosy for Beckman.
Coaches starting the wrong quarterback: UCF's offense was stalling with Pete DiNovo behind center, and it looked as though Penn State would end up with an easy win across the pond. However, George O'Leary recognized he started the wrong guy -- too late -- and inserted Justin Holman, who nearly allowed the Knights to pull off the upset. The same thing happened with Virginia. Greyson Lambert was highly ineffective against UCLA's defense, while backup Matt Johns at least put the team in a position to pull off a massive upset, even if the Cavaliers ultimately fell short. One threw two picks, the other two touchdowns. Alas it was too late for both teams.
UCLA's offensive line:Brett Hundley was under assault by Virginia's defense, and the reason why lies chiefly with his offensive line. The tackles lost one-on-one matchups routinely and often failed to pick up the blitz. They seemed to get little push against a solid-but-not-spectacular Cavs defensive line. Yes, they were missing two starters, but there was no reason why the Bruins' offensive line was this bad.
Florida fans: Storms were so bad in Gainesville that the Florida-Idaho game had to be suspended. An ominous sign for Will Muschamp this season? Maybe.
Wisconsin offense: After taking a 24-7 lead, the Badgers had just six plays gain positive yardage against LSU. It wasn't like the Tigers were that swarming on defense, Wisconsin was just that bad on offense. It was as bad a collapse as one could see in Week 1.
Eastern Michigan's introduction: Eastern Michigan is trying to turn the program around and build a bit of toughness up for a team that hasn't seen much success lately. For the Eagles' entrance, they tried to enter the field by sledgehammering a concrete wall. It did not go quite as planned. On the bright side, they beat Morgan State 31-28, but their entrance needs some work.