Traffic offenses by themselves might not do harm to an NFL prospect's draft status, but that doesn't mean NFL clubs won't take note of the ticket Jadeveon Clowney received Saturday night for driving 110 mph in a 70-mph zone. The South Carolina star was stopped by the South Carolina Highway Patrol on Interstate 77, driving a Chrysler 300, at around 7:30 p.m. ET, according to wistv.com.
The Gamecocks' star junior is expected to declare early eligibility for the 2014 NFL Draft in the coming weeks. NFL Media analyst Bucky Brooks, a former NFL scout, said Clowney's ticket won't go unnoticed.
Week 15: Things we learned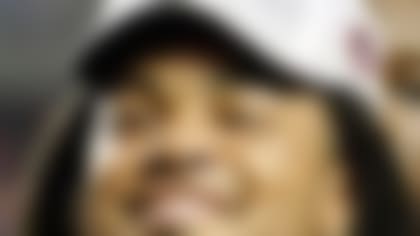 From Auburn RB Tre Mason's record day in the SEC championship game to Blake Bortles' rising draft stock, here are the lessons we learned in Week 15 of college football. More ...
"With Jadeveon Clowney, it would be a concern because it's part of a pattern of behavior," Brooks said. "It all may cause clubs to just pause and ask more questions. You've got the tie to Jay-Z, the injury stuff, the questions about effort. You're trying to figure out who you're bringing into the locker room, because if he goes No. 1, 2 or 3, he's the face of the franchise, or one of them. ... Anytime there is some reckless behavior, you want to know what's behind it. They'll ask him about (the ticket) point blank."
Clowney was not arrested and there were no other citations, according to the report. It's unclear what Clowney's fine for the ticket was, but the South Carolina Department of Motor Vehicles website indicates that fines for moving violations of any kind don't typically exceed $500. It also means six points on Clowney's driving record -- half the points needed to suspend a driver's license -- because he was clocked at more than 25 mph faster than the posted limit.
Clowney and the Gamecocks are preparing to face Wisconsin on Jan. 1 in the Capital One Bowl.