It's not as if Washington's Bishop Sankey is sneaking up on anyone this season. He burst onto the scene in 2012, rushing for 1,439 yards.
Yet, the junior back is averaging 184.5 yards rushing per game this season -- 20.2 yards more than the next closest contender in that statistical category. He racked up 161 yards rushing and two touchdowns vs. Boise State in the season opener and gashed Illinois for a career-high 208 yards on 35 carries at Soldier Field last weekend. He also made three catches for 61 yards and scored twice (one rushing, one receiving) in that game.
Defenses are trying to game-plan for Sankey, and he's still cutting them up. Comparisons to some of the NFL's all-time greats, including Emmitt Smith, and a spot in the Heisman conversation have followed.
At 5-foot-10, 203 pounds, it's not his size that attracts your attention, although he's a very compact, well-put-together guy. I see some similarities when I compare him to Cincinnati Bengals rookie Giovani Bernard (5-9, 208).
The things that stand out about Sankey are his vision and that he's very decisive in his cuts. He has a great understanding of the run game and good hands to make catches. While his size might lead some to think otherwise, he's not exclusively a perimeter runner. He has the strength to run inside.
He seems more confident this season, too.
Last year, Washington was running a much more conventional pro-style type of offense. Fast forward to this year, they're more up-tempo. They spread it out a little more. With Washington going at a faster pace, Sankey is actually gaining an advantage because the defense is having trouble getting prepared for him. The Washington offensive line has improved. Quarterback Keith Price's ability to throw helps open up lanes for him, and Sankey is capitalizing on everything.
LSU's explosive QB-WR connection
LSU junior WR Odell Beckham Jr. and senior QB Zach Mettenberger have to be included in any conversation about players that have elevated their performance in the early going this season.
Beckham Jr. (15 catches for 330 yards and four TDs through three games) has embraced the role as a No. 1 receiver. He can do it all.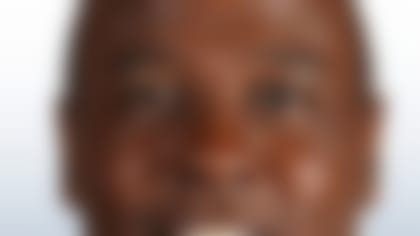 He makes plays down the field and he makes plays on the shallow crosses.
I had a chance to see him at the Manning Passing Academy this summer. I was supposed to be watching quarterbacks, but my eyes kept gravitating back to him when he was running routes.
He's strongly built and he comes off the line of scrimmage with the power to intimidate the defense. No defensive back likes a guy who just explodes off the line. It makes the DB unsettled right away. They prefer those smooth guys that take a while to accelerate. When a receiver just blasts off the line, a lot of times the technique of the DB will go right out the window.
That's what I see Beckham doing to defenders.
My first impressions of him before last season (his first as the Tigers' starter) -- big, tall, lumbering, heavy-footed guy who can throw the football. I didn't know if he could consistently hit his receivers and I thought he was going to struggle eluding defenders in the pocket.
This year he's in better shape and his footwork is much improved. As a result, he looks much more balanced throwing the football (45 of 69 for 797 yards, nine TDs and zero interceptions).
I think having Cam Cameron as his offensive coordinator helps, but it's also his own natural maturity shining through, too. I think he decided to get better on his own.
The arm talent was always there. Now he's finally getting settled.