Thomas' up-and-down season -- and career -- ended with him on the sideline for most of Tuesday's Sun Bowl. He was injured early in the second quarter on a big hit by UCLA linebacker Jordan Zumwalt, who was flagged on the play. When Thomas left, so did any possibility of a Virginia Tech win and the Bruins rolled 42-12.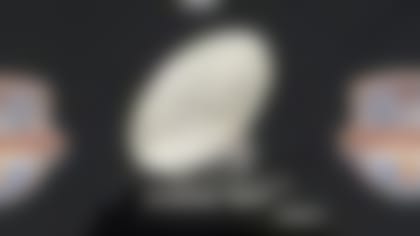 From the game that kicks off bowl season to the grand finale see who the College Football 24/7 experts like to win in every bowl game. **More ...**
Before he was hurt, Thomas was 3 of 11 for 46 yards and rushed for 50 yards on three carries, including a 25-yarder on which he ran over UCLA linebacker Myles Jack three plays before he was injured.
Thomas said he lost consciousness briefly after the hit, though Virginia Tech officials declared it a stinger. Thomas was re-evaluated at halftime and warmed up at the start of the second half. But he remained on the sideline, eventually removing his shoulder pads.
The Hokies also played without senior cornerbacks Antone Exum and Kyle Fuller, both of whom are injured, and a secondary that played well during the regular season eventually wore down and surrendered two fourth-quarter touchdown passes to UCLA's Brett Hundley. Hundley also ran for two scores and accounted for 387 total yards and four touchdowns.
Thomas will be one of the more interesting prospects in the five months leading up to the draft. He has undeniable physical tools -- physical gifts, really. He is big (6-foot-6, 254 pounds), has a huge arm and possesses great mobility.
But his mechanics are inconsistent, he forces too many passes, and he often makes horrible decisions. He finishes his college career with 53 touchdown passes, 39 interceptions and a 55.5 completion percentage.
Had he been utilized in a spread offense -- the mind boggles at that thought -- his running ability would've truly come to the fore and his weaknesses as a passer very well could have been minimized.
Thomas should test extremely well in the pre-draft process; in that regard, he'll be a top-three quarterback. But put in his tape, and he drops to somewhere in the top-15 to top-20 range. And quarterbacks in that range frequently don't get drafted. The question for NFL teams, then, is if they think the bad things they see on tape can be corrected.
Mike Huguenin can be reached at mike.huguenin@nfl.com. You also can follow him on Twitter @MikeHuguenin.