If nothing else, Virginia Tech senior quarterback Logan Thomas still has a ton of confidence.
Thomas committed four turnovers in Saturday's loss to Boston College; that came on the heels of a four-interception game in a loss to Duke on Oct. 26.
Week 10: Things we learned From Jadeveon Clowney coming up empty again vs. Mississippi State to Ohio State's unsung tight end, here are the lessons we learned from the college football weekend. More ...
"You can ask anybody in this building right now ... if there's any chance for me being taken out for a series. And they'll say, 'No,'" he said during a Monday media availability.
Thomas has thrown 11 touchdown passes and 12 interceptions this season; last season, he threw 18 TD passes and 16 picks. But he said he doesn't take criticism from outsiders seriously because they aren't at practice.
"Until you do that, your opinions mean nothing," he said.
He wasn't asked what watching practice has to do with throwing interceptions during games, though Thomas did say that the "biggest measure of winning and losing a game is turnovers. ... You've just got to try to limit them."
Coach Frank Beamer remains staunchly in Thomas' corner.
"He absolutely is the quarterback," Beamer told reporters during his weekly Monday teleconference. "There is no question that he's the guy."
Week 10: Top QB performances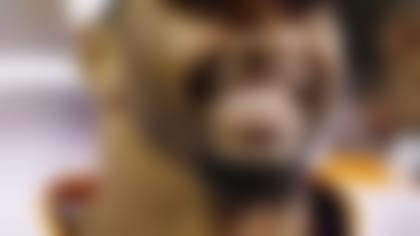 Clemson's Tajh Boyd played barely more than one half against Virginia but put up monster numbers in the top QB performance in Week 10 of college football. More ...
Virginia Tech meets Miami this weekend, and a Hokies victory would put them squarely in the hunt for the ACC Coastal Division title. At least one Virginia Tech player thinks there will be an opportunity for the Hokies to create some turnovers of their own.
"Sometimes, (Miami quarterback) Stephen Morris doesn't make the best decisions with the ball," starting strong safety Kyshoen Jarrett told reporters.
Miami will be without its best player -- starting tailback Duke Johnson suffered a season-ending injury in Saturday's loss to Florida State, which means more of the offense could be on Morris' shoulders.
Mike Huguenin can be reached at mike.huguenin@nfl.com. You also can follow him on Twitter @MikeHuguenin.