LOS ANGELES -- New USC defensive backs coach Keith Heyward understands the need for top-flight coverage skills throughout the secondary to handle the myriad spread offenses across the Pac-12, so the return of Josh Shaw for his senior season is welcome news.
"If you don't have guys that can cover, whether it is at corner or safety, you will get beat up and tore up in this conference," Heyward said Tuesday, shortly after the Trojans announced on Twitter that Shaw would not enter the 2014 NFL Draft.
Underclassmen for 2014 draft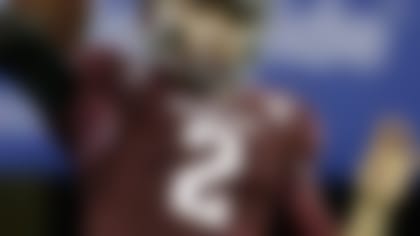 Shaw (6-foot-1, 195 pounds) has experience at both safety and cornerback, but it was at the latter where he was especially effective in 2013, stabilizing a considerable weakness. Shaw made 67 tackles, 5.5 tackles for loss and four interceptions, tied for second on the team.
Asked whether he sees Shaw as a corner or safety, Heyward quickly replied, "I see Josh as a football player."
Heyward did indicate Shaw would start out at corner when spring practice opens in March. After reviewing tape of him at both positions last year, Heyward saw Shaw become more effective at corner as the season progressed, pointing to his improvements in hand placement and turning his hips to run with wide receivers. Shaw does have to improve his ball skills, but, as Heyward joked, "that's why DBs are DBs and not receivers."
NFL Media analyst Charles Davis ultimately sees Shaw as a safety at the next level because of his size, which allows him to handle tight ends in the passing game. But Heyward noted that Shaw has long arms and flexibility, traits that lend themselves to corner.
"It's big time," Heyward said. "You have got to have athletes that can cover pretty much like you would in one-on-ones all day because if you don't have that they'll find it."
That is as true in the Pac-12 as it is in the NFL, which is why the versatile Shaw should be one of the more effective and coveted senior defensive backs in the nation.