The next USC head coach better be ready to hit the ground running.
Not only will Lane Kiffin's replacement have to recruit four players capable of enrolling in January or lose those scholarships because of NCAA sanctions that limit the Trojans to signing 15 players in the Class of 2014, but he will have to essentially re-recruit nearly half of the roster, which is already limited to 75 scholarship players instead of the usual 85.
Week 11: Things we learned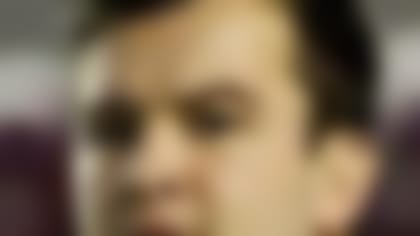 From AJ McCarron being tabbed the nation's most underrated player to Auburn's Nick Marshall outrunning Johnny Manziel, here are the lessons we learned from Week 11. **More ...**
As the Los Angeles Times notes, USC has 32 juniors or redshirt sophomores on the roster that will be eligible to declare early to enter the 2014 NFL Draft, a total that includes 12 of 22 projected starters for this Saturday's game against Stanford. The deadline to do so is Jan. 15, 2014, and a host of players would be candidates to consider all their options.
The obvious pick would be wide receiver Marqise Lee, widely expected to bypass his senior season even after a poor, injury-plagued campaign that has seen the 6-foot, 195-pound dynamo limited to 38 receptions for 521 yards and two touchdowns.
Others such as tight ends Xavier Grimble and Randall Telfer, offensive lineman Marcus Martin, defensive lineman George Uko, linebacker Hayes Pullard, and cornerback Josh Shaw are also regarded as future draft prospects, but nowhere near the same level as Lee.
Should he declare for the draft, Lee would likely be in the mix with other third-year players Sammy Watkins of Clemson and Mike Evans of Texas A&M as the top wide receiver available.
"They're the No. 1 recruits on our board," interim head coach Ed Orgeron said.
Several players that will have draft decisions to make indicated that hiring Orgeron on a full-time basis would have a significant effect on their thought process.
"Coach O would be great," safety Dion Bailey said. "The guys love him, the connections are already there with the younger guys. It would be great if he had a chance."
"We absolutely love Coach O," said Shaw, who has flourished under the new regime at cornerback with 52 tackles, 3.5 tackles for loss, three interceptions, and a blocked punt returned for a touchdown. "There were some guys leaning toward leaving. If Coach O was remaining as head coach, those guys would change their minds."
A win over the Cardinal, which would break a four-game losing streak in the series, could push Orgeron to the top job permanently -- it would lift USC's record under him to 5-1, with a five-game winning streak in Pac-12 play.