Ohio State junior quarterback Braxton Miller has the potential to be an NFL quarterback, Buckeyes coach Urban Meyer said Monday during his weekly news conference, but Meyer also said he doesn't think Miller is ready for the next level.
"He has the skill set to be a pro quarterback; there's no doubt in my mind," Meyer said.
Meyer also said Miller is a better quarterback than he was last year at this time, and pointed to a pass play in this past Saturday's 42-14 rout of Indiana as proof.
Miller completed a 3rd-and-17 pass to tight end Jeff Heuerman early in the fourth quarter that Meyer called Miller's best play as a passer. On the next play, Miller tossed a 39-yard TD pass to Devin Smith that completed Ohio State's scoring.
Miller has thrown for 1,626 yards, 19 touchdowns and four interceptions this season, and is completing 67.7 percent of his passes. Last season, Miller threw for 2,039 yards, 15 touchdowns and six picks, and completed 58.3 percent of his attempts. Miller has run less this season but still remains a threat with his legs.
Week 13: Things we learned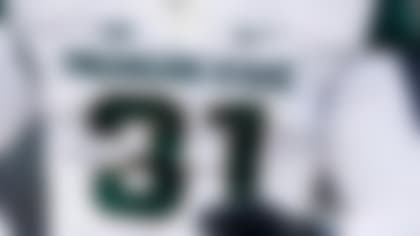 From Darqueze Dennard proving his status as a shutdown corner to an ailing Jadeveon Clowney sitting out, here are the lessons we learned in Week 13 of college football. More ...
Conventional wisdom seems to be that Miller returns for his senior season. He still can develop as a passer, and because there is expected to be an unusually deep crop of quarterbacks in the 2014 draft, Miller wouldn't be in the top 10 of that group. There should be less "competition" next season; in addition, if he returns, Miller would go into the 2014 season as one of the leading Heisman contenders.
He and the Buckeyes (11-0), ranked third in this week's BCS standings, play at Michigan on Saturday. Ohio State meets Michigan State in the Dec. 7 Big Ten championship game.
Mike Huguenin can be reached at mike.huguenin@nfl.com. You also can follow him on Twitter @MikeHuguenin.