That might not have been particularly noteworthy five years ago. But since the conference decided to recognize a newcomer for both offense and defense starting in 2009, Jack's accomplishment is nothing short of unprecedented.
Week 14: Things we learned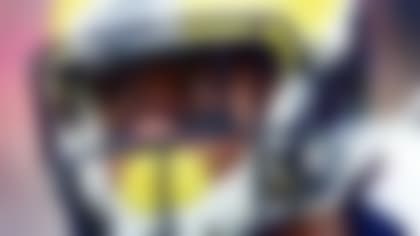 From Jeremy Gallon helping to revive Michigan's offense vs. Ohio State to David Fales outdueling Derek Carr, here are the lessons we learned in Week 14 of college football. **More ...**
Starting 10 games at outside linebacker, Jack had 70 tackles, five tackles for loss and a team-high 10 pass breakups to take the defensive honors and second-team all-conference recognition, but it was his four-game stint at running back to close out the season that electrified college football.
Jack rushed for 267 yards and seven touchdowns on just 37 carries, playing both ways in wins over Arizona, Washington and USC and playing well over 100 snaps against both the Wildcats and Huskies.
Jack continues to insist he is a linebacker first, but how the Bruins deploy the 6-foot-1 and 225-pound bowling ball going forward will be one of the most intriguing stories in the nation.
As one NFL scout told the Los Angeles Times, "He just jumps out at you. So instinctive, and that's just as a linebacker making plays all over the field. As a runner, he's violent. He's got really good power for his size, runs behind his pads and has really good speed.
"True freshmen are still 18 years old. It's really rare to see someone that polished."
If Jack continues to develop at the pace he showed in his first year, it would be reasonable to project him as a future first-round draft pick as a linebacker or a running back, maybe both.
Making history is something Jack has already accomplished.