Is it really possible that UCLA's best player is not quarterback Brett Hundley or All-Everything outside linebacker Anthony Barr? Based on everything one true freshman did Saturday night against Arizona, the answer is yes.
Week 11: Things we learned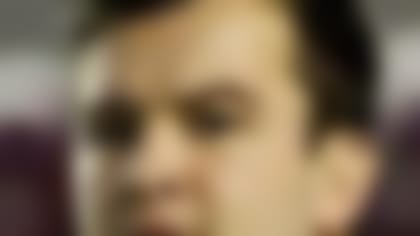 From AJ McCarron being tabbed the nation's most underrated player to Auburn's Nick Marshall outrunning Johnny Manziel, here are the lessons we learned from Week 11. **More ...**
And the answer is Myles Jack.
Hundley was solid, passing for 227 yards, two touchdowns and no interceptions and adding 56 rushing yards and one touchdown. Barr was shockingly kept off the stat sheet. But Jack, the 6-foot-1, 225-pound newcomer from Bellevue, Wash., was nothing short of a revelation for the Bruins.
Jack posted eight tackles, one tackle for loss and two pass breakups in the 31-26 win, but he was ever more impressive at running back. Working from a newly installed package of plays, Jack carried the ball six times for 120 yards and scored on a 66-yard run early in the fourth quarter that proved to be the deciding factor.
Jack had demonstrated unreal athleticism throughout the season, breaking up a team-high seven passes in the first eight games of his college career and intercepting a pass to save a win at Utah, but he looked just as natural moving toward the end zone as he did trying to keep opponents out of it.
"We've been talking about it for a while. Only thing I'm pissed about is, I only put in two plays in that formation," offensive coordinator Noel Mazzone said afterward.
Mazzone has been more than willing to use defensive personnel in specialized packages in his two seasons. Defensive end Cassius Marsh caught a touchdown pass against California last season and linebacker Jordan Zumwalt caught a 12-yard pass against the Wildcats, but Jack looked like the best running back on the roster, especially with starter Jordon James sidelined because of a sprained ankle.
Can Jack be more than a specialty player and be a legitimate two-way starter? There is recent precedent: Then-Stanford head coach Jim Harbaugh used Owen Marecic at fullback and linebacker in 2010, even scoring both ways in a win at Notre Dame.
That is a question Jack, Mazzone and head coach Jim Mora will be wrestling with in days to come.
Saturday, however, it was Jack's game, no matter where he lined up.