So why did Barr remain at UCLA for his senior season?
Ranking the bowl teams' prospects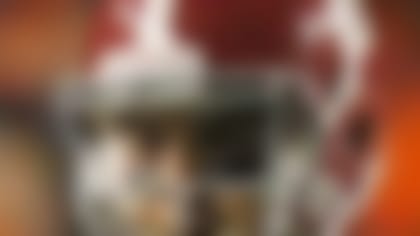 From Alabama all the way down to Navy, Bucky Brooks ranks every bowl team -- all 70 of them -- based on the quality of each team's top NFL draft prospects. More ...
"I basically was a freshman last year," Barr told USA Today. "I wasn't confident enough to make that jump."
But after another impressive season during which Barr posted 20 tackles for loss with 10 sacks, five forced fumbles and four fumble recoveries, the lightning quick 6-foot-4, 248-pounder could be the first defender taken in the 2014 NFL Draft.
Bruins linebackers coach Jeff Ulbrich, who spent 10 years in the NFL playing linebacker for the San Francisco 49ers, expects Barr to more than live up to that lofty status.
"He's nowhere near a finished product," Ulbrich says. "I think he's a guy who will continue to get better and will become a perennial All-Pro in the NFL. I tell NFL people looking at him, 'If you like what you see, you'll love what you get.'"
UCLA head coach Jim Mora, the longtime NFL assistant and head coach, went one step further in his praise of Barr.
"In my opinion, and I haven't seen everyone in the country, but there is nobody I'd take over Anthony Barr, and I spent 28 years in the NFL and I have a real clear understanding what they're looking for from football character to personal character. He's an A-plus in everything," Mora said.
Barr will have one more chance to put those attributes on display wearing a UCLA uniform, facing Virginia Tech in the Sun Bowl on Dec. 30.