Timing is everything. Two games at running back in the span of six days were enough to get UCLA true freshman linebacker Myles Jack named one of five finalists for the Paul Hornung Award, presented annually to the most versatile player in college football.
Jack has rushed for 179 yards and five touchdowns on 19 career carries, while also adding 67 tackles, five tackles for loss, 10 pass breakups and one interception this season.
The other finalists announced Thursday are a tad more conventional: Texas A&M dual-threat quarterback Johnny Manziel, LSU wide receiver and return specialist Odell Beckham Jr., Western Kentucky running back and all-purpose contributor Antonio Andrews, and Arizona State running back Marion Grice, an outstanding receiver out of the backfield or split out wide.
Manziel's Aggies and Beckham's Tigers play this week, but Jack and Grice will actually go head-to-head this Saturday in the de-facto Pac-12 South championship game between the Bruins and Sun Devils.
An ASU win would punch its ticket to play in the Dec. 7 conference championship game, where a berth in the Rose Bowl will be on the line, while UCLA needs to win its final two games to reach the Pac-12 championship game for the third consecutive season.
Both Jack and Grice will be critical to deciding the game, especially on third down and in the red zone.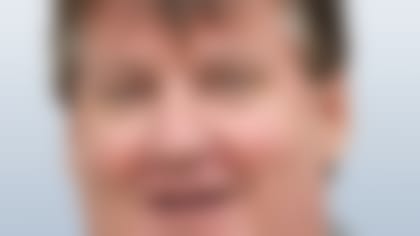 Johnny Manziel's Texas A&M Aggies are still lingering on the fringe of the BCS picture in our latest bowl projections. See which teams Mike Huguenin projects to go to bowl games. More ...
Grice showed that multi-dimensional skill set last season against the Bruins, rushing for 48 yards and catching six passes for 69 yards. One of the most effective red-zone rushers in college football, Grice had three touchdowns -- a 2-yard run and receptions of 20 and 8 yards -- but ASU settled for three field goals in its eight trips inside the 20-yard line in a 45-43 UCLA win.
A ferocious power runner, Jack had four touchdown runs from inside the 8-yard line in last week's 41-31 win over Washington, but continues to insist he is first and foremost a linebacker.
"No question he could go over there and be the starting running back," ASU head coach Todd Graham told the Arizona Republic. "He's going both ways, and that's pretty impressive. I've never seen a freshman do that."
The Hornung Award voters agree.