TEMPE, Ariz. -- Well, that seemed familiar. Echoing their first meeting in September, Stanford raced out to a huge lead on Arizona State, then gave the Sun Devils a glimmer of hope, only to pull away for a 38-14 win in the Pac-12 championship game Saturday at Sun Devil Stadium.
Week 15: Things we learned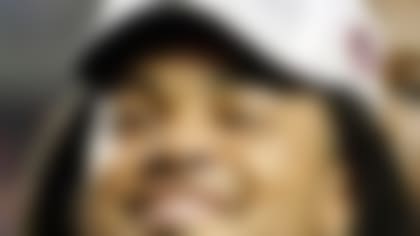 From Auburn RB Tre Mason's record day in the SEC championship game to Blake Bortles' rising draft stock, here are the lessons we learned in Week 15 of college football. More ...
Behind 133 rushing yards and three touchdowns from running back Tyler Gaffney, who was named the game's most valuable player, the Cardinal earned its second consecutive berth in the Rose Bowl and fourth straight BCS bid.
Gaffney blasted through the overmatched Arizona State defense for a 69-yard touchdown on the opening possession and added a pair of 1-yard touchdown runs as Stanford built a 28-7 lead early in the second quarter. It would have been much worse for the home team if not for a 51-yard touchdown run and 65-yard touchdown catch-and-run from sophomore running back D.J. Foster.
Foster finished with 62 rushing yards on eight carries and 80 yards on four receptions. Senior running back Marion Grice, who had rushed for 996 yards and scored 20 total touchdowns in 11 games this season, was not available for Arizona State because of a leg injury.
Without a consistent running game and put in the unenviable position of having to play from behind against the fearsome Stanford pass rush, quarterback Taylor Kelly was sacked five times and had 173 yards and one touchdown on 17-of-25 passing.
Outside linebacker Trent Murphy had seven tackles, two tackles for loss with one sack, and one forced fumble to lead the dominant Stanford defense.