Certain schools automatically bring to mind a position, a prototype. Penn State has a tradition of linebackers, USC its running backs, and for LSU it's defensive linemen.
Utah might be inching closer to that territory with the line of NFL 3-4 outside linebackers it has produced. The next to make an impact, head coach Kyle Whittingham said, will be redshirt senior Trevor Reilly.
In his midseason update of the top 100 seniors in college football, Gil Brandt has UCLA LB Anthony Barr No. 1 and a previously unranked player in his top 5. More ...
"That is what suits him best and that is how we have used him in that capacity," Whittingham said Tuesday on the Pac-12 teleconference. "We've had several guys here, Koa Misi and Paul Kruger, that have done that same thing for us and are flourishing in the NFL. He is a lot like those guys and I think that would probably be, in my estimation, a great situation for him."
Alternating between defensive end and outside linebacker for the Utes, Reilly has 86 tackles, 15 tackles for loss and 8.5 sacks this season. Reilly, who is ranked 10th on NFL Media senior analyst Gil Brandt's list of the nation's top 100 seniors, actually has more sacks than UCLA outside linebacker phenom Anthony Barr.
Not bad for a one-time walk-on safety.
"He came to us -- I guess five years ago now -- 6-foot-5, 195 pounds, just a real lean athlete that had explosiveness and a lot of attributes but just such a thin frame," Whittingham said "He is now 250 pounds, which is where we figured he would top out at. He has done a great job getting himself physically where he needs to be to take his game to the next level and we think he is definitely a next-level guy."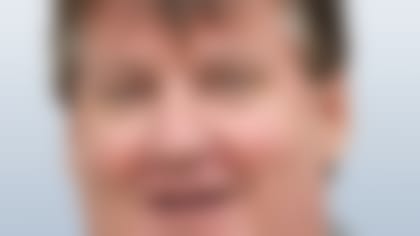 Fresno State and Northern Illinois are both unbeaten non-automatic qualifiers that could crash the BCS party. See which teams Mike Huguenin projects to go to bowl games. More ...
Whittingham could see some teams valuing Reilly as an outside linebacker in a 4-3 defense because of his proven coverage skills against opposing tight ends. Playing Reilly as a 4-3 defensive end might be "a reach with his size, but he could still add a few pounds on and get himself to maybe 260.
"Whether that is big enough at that level remains to be seen," Whittingham said.
Taking into account the success other Utah players have had in the NFL at outside linebacker, that probably won't be a question Reilly ever has to answer.