This weekend's college football schedule features several make-or-break conference matchups. However, while most college football fans will be focused on team results, the scouting community will be more interested in tracking the individual performances. Here are five players I'll be watching this weekend:
Petty backs Briles' faith in him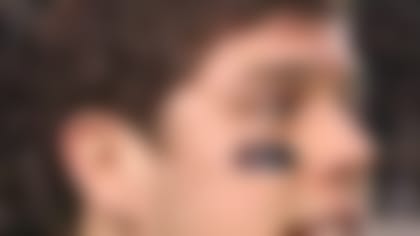 Two years ago, Baylor coach Art Briles told Gil Brandt about a young quarterback with big-time potential. This year, Bryce Petty is living up to it. More ...
Baylor QB Bryce Petty vs. Texas Tech
Petty is the leader of the top scoring offense in the country. The Bears enter this weekend averaging a ridiculous 61 points per game. Petty has been outstanding, throwing for 2,657 yards and 21 touchdowns. He has been intercepted only once in the first nine games of the season. He should have a huge night against a reeling Texas Tech squad that has dropped three consecutive games after a 7-0 start to the season.
UCLA OLB Anthony Barr vs. Washington
Barr is a slam-dunk, top-10 pick in the upcoming NFL draft. He has ideal size, explosiveness and athleticism. He has put up solid numbers this fall, recording six sacks and 13 tackles for loss. However, the Bruins' All-American linebacker is coming off a game against Arizona in which he didn't record a single tackle. Sometimes stats can be misleading. Barr was still very disruptive in that contest, including a key fourth-quarter pressure that warranted a holding penalty (not surprisingly, the Pac-12 official didn't throw the flag). He should bounce back with a big statistical performance Friday night, when UCLA hosts Washington in a critical Pac-12 battle.
Mississippi State G Gabe Jackson vs. Alabama
Last year's NFL draft was loaded with offensive linemen. This year's crop of linemen might be even better. We've already heard plenty about the talented offensive tackles, but there are also a handful of outstanding guard prospects. Jackson is one interior lineman generating a lot of buzz in the scouting community. He has outstanding size, strength and awareness. He has a very firm anchor in pass protection, and he can create movement at the point of attack in the run game. He'll have his hands full this week as Mississippi State matches up with Alabama. This will be game tape that every evaluator studies this spring.
Vanderbilt WR Jordan Matthews vs. Kentucky
Matthews has been one of the most consistent players in the country. The Commodores' senior wideout has caught at least five balls in every game this fall. He's racked up 71 catches for 935 yards and five scores. He is a very polished route runner, and he tracks the ball naturally down the field. He should have a productive outing against Kentucky on Saturday afternoon.
Michigan State CB Darqueze Dennard vs. Nebraska
Dennard is one of the top cornerbacks in college football, and he's a big reason why the Spartans have the No. 3-ranked scoring defense in the nation (11.6 points per game). He has the size and strength to consistently re-route receivers in press coverage, and he's fast enough to recover if he gets beat early in the play. He has very good ball skills, recording three interceptions and breaking up seven passes this season, and he is aggressive in run support as well. The Spartans will need another outstanding effort from Dennard this weekend as they travel to Lincoln to take on Nebraska.