The 2016 NFL Draft class was one of the deepest ever, in terms of players with draftable grades. That means that teams also had access to one of the best groups of undrafted free agents ever.
Here are my seven top UDFA classes, as of this writing (the undrafted free-agent market is still fluid). Click here for a look at the complete list of undrafted free-agent signings we at NFL Media have compiled.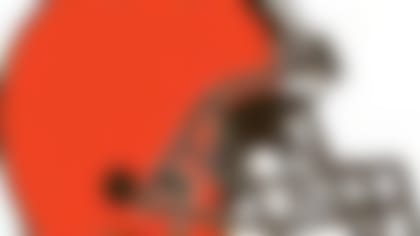 After the draft, the Browns found two very different but quite talented nose tackles in Nile Lawrence-Stample and Kyle Rose. Despite having 14 picks, the team hadn't addressed that spot ... probably because they knew they could get backup candidates in free agency. Cornerback Kenya Dennis is an athletic player with potential. On offense, tight end J.P. Holtz is a solid pass-catcher. Paul James from Rutgers would have been a mid-round pick without the injury issues, so don't be surprised if he shocks some NFL folks with his explosiveness in the preseason. Patrick Skov is a special-teamer and contributor at fullback who could stick.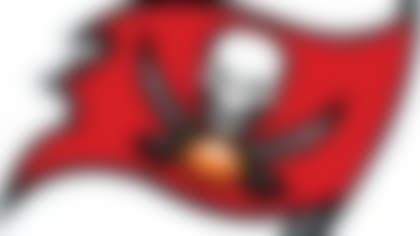 A year from now, we'll all be asking why Peyton Barber wasn't drafted. Dominique Robertson has the athleticism to be an NFL starter at tackle or guard, while fellow lineman Taylor Fallin could work his way into a swing-tackle role as a rookie. If the Bucs are looking to get younger a safety, Elijah Shumate and Isaiah Johnson should fight for a roster spot in camp. Luke Rhodes and Cassanova McKinzy are two of my favorite undrafted linebackers, and both could make the squad. Throw in receiving tight end Kivon Cartwright and tough hybrid Alan Cross, and the Bucs have some interesting talent on board.
First off, how can you not pick a group that includes a "Gronk"? Rob's brother, Glenn, will have a chance to make the team as a rookie if he proves himself on special teams and as a blocking/receiving fullback. Eric Striker is too good of a football player not to challenge for playing time as a rookie linebacker. The Bills didn't use a single draft pick on the offensive line, so picking up draftable prospects like center Robert Kugler, tenacious guard/tackle Marquis Lucas and long outside pass protector Keith Lumpkin was wise. Marshall Morgan and Reid Ferguson are solid special-teams contributors who will at least be auditioning for another team during the preseason if they are unable to unseat veterans Dan Carpenter and Garrison Sanborn, respectively.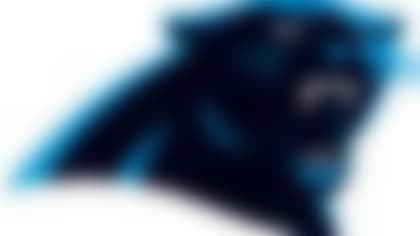 The Panthers matched the Saints' league-low five draft picks, so they were looking hard at UDFA talent. I guess Jeremy Cash was considered a 'tweener by NFL teams, but I'll take him on my team anytime. Whether he plays safety or linebacker for the Panthers, he'll make plays. Keyarris Garrett was another find after the draft who will be in the mix for the fifth receiver spot. Though Beau Sandland was drafted by Carolina due to his athletic skill set, UDFA signee Jake McGee is the better player right now. Jared Norris should stick as a capable inside/outside linebacker and special-teams force.
The Colts selected four offensive linemen in the draft, which meant the rest of that side of the ball needed to be addressed post-draft. Running back Josh Ferguson will be a very good rotational back. Receivers Tevaun Smith and Mekale McKay will get a chance to shine this summer given the team's lack of depth at the position. Tight end Darion Griswold was an absolute steal. Five-technique Delvon Simmons could win playing time right away, and pass rusher Ron Thompson is a situational pass rusher worth developing.
Ozzie Newsome grabbed a couple of draftable interior linemen in Harvard's Anthony Fabiano and Duke's Matt Skura. One of those players should make the roster. Offensive tackle Stephane Nembot is a worthwhile investment, as is pass rusher Victor Ochi. Both guys might need a year to develop, but the talent is there.