Former Indianapolis Colts head coach Tony Dungy says he wouldn't care to draft Florida State quarterback Jameis Winston, given the Heisman Trophy winner's off-the-field issues. The latest in Winston's string of missteps was a vulgar outburst that led FSU to suspend him from the Seminoles' game vs. Clemson last week.
Florida State failing with QB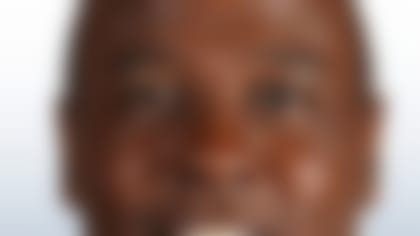 The Jameis Winston sideshow likely will continue unless FSU steps up with stronger consequences for transgressions, Charles Davis says. More ...
"As of now, I wouldn't. I'd have to do a lot of research and go in and talk to him. But you don't want the face of your franchise, the guy you're going to take with a top-five pick, to have those off-the-field issues," Dungy said Tuesday during an interview on The Dan Patrick Show. "You just don't. Where you'd have to draft him, no, I'd be very, very hesitant at this point."
Winston, of course, won't have to worry about his stock in the 2015 NFL Draft if he takes the advice of various NFL personnel men that have weighed in on his pending decision as a third-year sophomore of whether to turn pro early or not. That advice has been to stay in school for at least one more year to rehabilitate his image as a starting quarterback who can handle the role of being an NFL franchise's most recognizable player. NFL Media analyst Charles Davis believes FSU mishandled Winston's most recent discipline.
Patrick asked Dungy about the notion that the risk on Winston would be reduced if he were to be drafted with a later pick.
"You don't have as big an investment, the expectations aren't there," Dungy said. "But if he becomes your starting quarterback and those issues aren't resolved, you still have those same problems. You still have the same issues. You'd have the same thing with Johnny Manziel whether you took him as the first pick, or the 25th pick."