Texas has lost top running back Johnathan Gray and defensive tackle Chris Whaley to season-ending injuries that will require surgery, the school announced Sunday.
Gray tore his Achilles tendon, while Whaley hurt his knee in the 47-40 overtime win at West Virginia on Saturday.
Week 11: Things we learned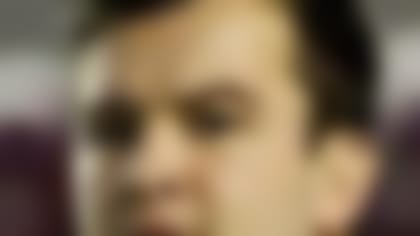 From AJ McCarron being tabbed the nation's most underrated player to Auburn's Nick Marshall outrunning Johnny Manziel, here are the lessons we learned from Week 11. More ...
Gray, a 5-foot-11, 207-pound sophomore, rushed for a team-high 780 yards on 159 carries with four touchdowns this season.
Whaley (6-3, 295) had 25 tackles and five tackles for loss with two sacks in his senior season, scoring two defensive touchdowns in a three-game span to put his moves as a former touted high school running back to good use. Following a similar career path as Chicago Bears defensive tackle Henry Melton, Whaley's strong play in recent weeks had been a key factor in the dramatic improvement of the Longhorn run defense.
With the top three contenders -- UT, Baylor and Oklahoma State -- to win the Big 12 all playing back-loaded schedules, including games against each other, a spate of significant late-season injuries could play a major role in which team comes away with the conference's Fiesta Bowl berth.