Texas sources are refuting an OrangeBloods.com report that said Mack Brown will step down after 16 seasons as the Longhorns' head coach, while Brown told 24/7 Sports that he is in Florida on a recruiting trip.
"If I had decided to step down I sure wouldn't be killing myself down here. I have not decided to step down," Brown said.
Those denials follow in line with those from this year when OrangeBloods.com reported that Texas athletic director DeLoss Dodds would retire. After a flurry of denials from Dodds and Texas, Dodds did step down and was eventually replaced by Steve Patterson of Arizona State.
Patterson released a statement Tuesday, but did not offer an endorsement of Brown.
"We continue to discuss the future of Texas Football," Patterson said in the statement. "Mack Brown has not resigned. And no decisions have been made."
ESPN reported the futures of Brown and university president Bill Powers could be decided Thursday at a critical Texas Board of Regents meeting.
Brown, 62, returned the Longhorns to the top of college football by winning the 2005 BCS national championship with a thrilling 41-38 victory in the 2006 Rose Bowl.
Brown's accomplishments at Texas also include nine consecutive seasons with 10 or more wins. The team won two Big 12 championships and the Rose and Fiesta Bowls during an exceptional run from 2001-09. His overall record is 158-47.
That 2009 season ended with a return trip to Pasadena, Calif. for the 2010 BCS national championship game, but Texas lost to Alabama, 37-21. In the four seasons that followed, Brown and Texas were never able to again reach such heights.
Texas has gone 30-20, 18-17 in Big 12 play, during that stretch. Poor quarterback recruiting and development hindered the program, while an overhaul of the coaching staff yielded mixed results.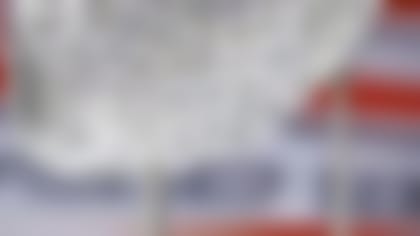 Because college football apparently needs 35 bowl games, it's a lot easier to pick the best game than to pick the worst. Here's a ranking of each matchup from worst to best. **More ...**
After an embarrassing loss at BYU in which Texas allowed a school-record 550 rushing yards, Brown fired defensive coordinator Manny Diaz. Texas rallied to win six straight conference games, including a surprising 36-20 win over Oklahoma in the Red River Rivalry, before losing to Oklahoma State. Still, with a chance to win the Big 12 title and claim a bid to the Fiesta Bowl this past Saturday, Texas was outclassed by Baylor in a 30-10 defeat.
The obvious challenge in identifying Brown's replacement will be the intense outside demands and political pressures that come with the unique nature of the Texas job.
The Longhorn Network, a joint venture between Texas and ESPN, means the Texas head coach has more media obligations than any other in college football. It doesn't seem likely that prickly Alabama head coach Nick Saban, for example, would have any interest in giving up five hours a week that could be spent on recruiting or game planning to tape shows for a largely inaccessible cable network.
There is also the ongoing battle between Powers, one of Brown's most resolute supporters, and Gov. Rick Perry and his hand-picked representatives on the Board of Regents. There is a closed-door session set for Thursday to evaluate Powers' job status and the possibility of his exit would further complicate matters in selecting a replacement.
Stanford's David Shaw, Vanderbilt's James Franklin and UCLA's Jim Mora all have stability and support from their current administrations. The kind of upheaval and political in-fighting at Texas are unlikely to be worth an extra $1 or 2 million a year.
Texas is a great opportunity with its enormous recruiting power and nautral talent base, massive financial resources and the relative weakness of the Big 12. Everything else that comes with it, not so much.
With his personable demeanor and public-relations savvy, Brown has been the perfect manager to handle all the ancillary responsibilities, but the declining returns on the field assure a change is coming sooner or later.
Is there another Brown out there, with the ability to deliver greatness in all these aspects seven days a week? It appears Texas is about to find out.