Texas A&M president R. Bowen Loftin doesn't think the Aggies' move to the SEC should preclude an annual game with in-state rival Texas, according to mysanantonio.com, placing any responsibility for the continued suspension of the historic series at the feet of the Longhorns athletic department.
"I said it before, and I value my integrity. I said it two years ago and I meant it then," Loftin told the website. "There's no reason why we shouldn't play each other, if we want to. I think they (Texas) will at some point in time feel like it's the right thing to do, as well, and we'll get there."
The question for Texas is, what do the Longhorns have to lose by playing?
Texas' relationship with A&M, and other schools in the former incarnation of the Big 12 Conference, began to fragment after the school established its own broadcasting arm, the Longhorn Network. In time, the conference underwent a realignment face-lift that resulted, most notably, in A&M's move to the SEC.
Still, Loftin indicated not every Aggie in the building cares for the idea.
"I've always said 'anytime, anywhere,' although others are not saying it that way anymore," Loftin added.
The rivals last played in 2011, A&M's final year in the Big 12, to a 27-25 Longhorns win.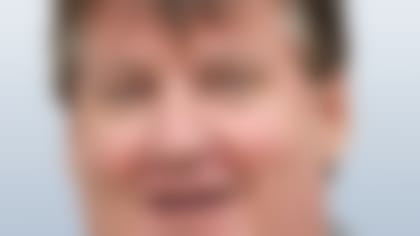 Johnny Manziel's Texas A&M Aggies are still lingering on the fringe of the BCS picture in our latest bowl projections. See which teams Mike Huguenin projects to go to bowl games. **More ...**
Since the split, the Aggies' program has been a quick riser, while Texas has endured something of a backslide. Texas A&M has a young, innovative head coach in Kevin Sumlin who will be in high demand for top coaching jobs, already including USC, reportedly. Add to that a dynamic Heisman Trophy-winning quarterback in Johnny Manziel, a combined 19-4 record since joining the league, and the accompanying surge of recruiting credibility in SEC territories, and the Texas A&M brand has become red-hot. Texas, meanwhile, has withstood questions about the end-game for coach Mack Brown's career amid what may become its fourth consecutive year with four or more losses.
A head-to-head win would close the newfound gap between the programs in ways that nothing else could.