The reason the ring is infamous is that Pryor traded it for tattoos, and that incident, of course, indirectly led to Urban Meyer being named Ohio State's coach after the 2011 season -- and to the Buckeyes being banned from the 2012 postseason.
Week 11: Things we learned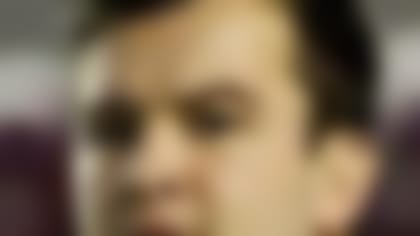 From AJ McCarron being tabbed the nation's most underrated player to Auburn's Nick Marshall outrunning Johnny Manziel, here are the lessons we learned from Week 11. More ...
Pryor's name is engraved on the ring, which comes with a certificate of authenticity. Tattoo parlor owner Edward Rife sold the ring earlier this year, and the guy who bought it from Rife now is the person selling it on eBay.
By the way, the ring can be yours for just $16,499. It would make the perfect Christmas gift for the Buckeyes fan in your life. The fan can put it on, gaze wonderingly at it and think, "Without this, Urban Meyer is not in Columbus." And because Meyer is in Columbus, Ohio State will be the premier program in the Big Ten for as long as he remains fully invested in coaching.
Mike Huguenin can be reached at mike.huguenin@nfl.com. You also can follow him on Twitter @MikeHuguenin.