The release of the college bowl schedule is always one of my favorite days on the football calendar. I usually spend that evening highlighting the games I'd like to attend. The BCS games are loaded with quality NFL draft prospects, and I'll do my best to get to as many of those games as possible. Fortunately, the bowl season features a lot more than just those five BCS contests. There are several games outside of the BCS system that will attract a large contingent of NFL scouts. Here are my top five non-BCS Bowl games from a scouting perspective:
There are several intriguing NFL prospects in this game, but Louisville quarterback Teddy Bridgewater is the main attraction. The Bridgewater hype began to build following last year's bowl performance against Florida. Many believe this will be his final collegiate game and another stellar bowl performance would be a nice addition to his résumé.
Looking for an answer: How big is Bridgewater? In scouting circles, quarterback height isn't as big of a deal as it was a few years ago (see Russell Wilson), but personnel men are still very concerned about the physical frame of future NFL signal-callers. There are concerns about Bridgewater's narrow build affecting his ability to hold up to the pounding of NFL football. I'm looking forward to seeing him in person to get a better feel for his current size and growth potential.
Jadeveon Clowney had a solid regular season, but it fell far short of lofty preseason expectations. He'll have one final opportunity to impress NFL decision-makers, and it will come against one of the more physical offenses in college football. Aside from Clowney, there are several other interesting prospects to monitor in this contest. Wisconsin linebacker Chris Borland is a downhill, thumping tackler with outstanding production. It will be interesting to see how he plays against an enormous South Carolina offensive line. Also, Wisconsin wide receiver Jared Abbrederis is an interesting mid-round prospect.
Looking for an answer: Now that he's had time to rest and heal, will Clowney show improved effort? I'm not that concerned about the drop in Clowney's production. He still puts his imprint on every game because opposing teams devote extra resources to slowing him down. However, I am a little concerned about the up/down motor he's displayed. A high-effort performance in this game would leave a strong impression on the team holding the No. 1 pick in the 2014 NFL Draft.
3. Royal Purple Las Vegas Bowl
This could be one of the more entertaining bowl games on the entire schedule. Fresno State quarterback Derek Carr and wide receiver Davante Adams have posted video game numbers this fall. However, they haven't faced a defense with USC's talent level. For the Trojans, I'm eager to see what Marqise Lee looks like after receiving some much-needed rest. If healthy, he should have a monster game.
Looking for an answer: Can Carr maintain his poise while under pressure from USC's talented defensive front? I love Carr's arm strength and mobility, but he needs to show more composure when he's under duress. This will be a big challenge for him.
Arizona running back Ka'Deem Carey led the nation in rushing in 2012. Boston College running back Andre Williams leads the nation in rushing for the 2013 season. As a scout, I always love to watch two elite players at the same position share the same field. There are a few other NFL prospects in this game, but the focus will be primarily on these two talented backs.
Looking for an answer: Who's the better player, Carey or Williams? I have a good feel for Carey after studying him over the summer. I love his quickness, balance and aggressive running style. I haven't seen enough of Williams to gauge where he fits at the next level. This will be an excellent opportunity to stack these two players up against one another.
Week 15: Things we learned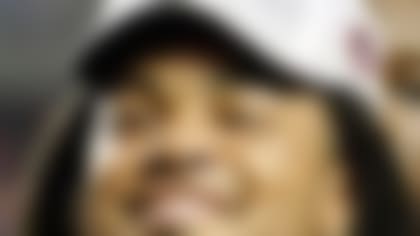 From Auburn RB Tre Mason's record day in the SEC championship game to Blake Bortles' rising draft stock, here are the lessons we learned in Week 15 of college football. **More ...**
Both of these schools have explosive offenses, but I'm more interested in checking out their draft-eligible defenders. Oklahoma State cornerback Justin Gilbert has created a consistent buzz in NFL scouting circles during the fall. He has outstanding size, speed and playmaking ability. He dropped a game-saving interception last weekend, but I don't have any concerns with his ball skills. For Missouri, I'm eager to check out pass rushers Kony Ealy and Michael Sam. Also, it will be interesting to see how cornerback E.J. Gaines matches up against the Cowboys' wide receiving corps.
Looking for an answer: Is Gilbert worthy of a top-15 pick? I love what I've seen from him on tape. However, with cornerbacks, it's always helpful to see them move around in person. It's much easier to gauge their fluidity when you are watching them up close as opposed to simply watching the tape.