ANN ARBOR, Mich. -- Michigan offensive tackle Taylor Lewan is putting millions of dollars on hold to chase a Big Ten championship.
The All-America first-team player and the league's offensive lineman of the year is staying for his senior season, turning down a chance to be a first-round pick in the NFL draft and to be rich as soon as this spring.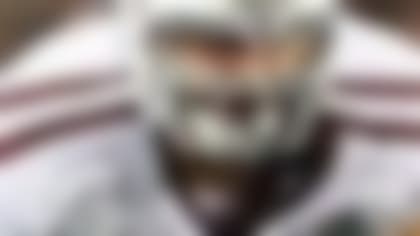 NFL.com is tracking the underclassmen who have declared their intentions to apply for entry into the 2013 NFL Draft, a list that includes Texas A&M's Luke Joeckel. More ...
"People don't really understand why I wouldn't leave for the NFL," Lewan said in a telephone interview with The Associated Press before making his announcement. "But when I came to the University of Michigan, I didn't understand the tradition of this place, either. Now, I do. In the NFL, you just come and go. But here at Michigan, it's not like that. I love these guys - my teammates are my best friends - and I want to stay to win Big Ten championships."
Lewan said his teammates were very surprised he decided to stay.
"The (NFL) advisory board came back and said that I'd be a high first-round pick," Lewan told AP. "At first, it was difficult to turn that down. But the most important thing to me is the University of Michigan and winning a Big Ten championship before I leave."
The Wolverines finished last season 8-5 overall and 6-2 in the Big Ten, extending a conference championship drought that dates to 2004.
Lewan helped the 24th-ranked Wolverines give up a Big Ten-low 15 sacks last season.
Lewan's decision to stay gives Michigan two returning starters on the offensive line to protect Devin Gardner in his first full year as a quarterback.
Copyright 2013 by The Associated Press