I've been around awhile, long enough not to be surprised by much of what happens in college football. But every once in a while I have to shake my head at something that, at the time, appears inexplicable.
In each of its last two weeks, Michigan has rushed for negative yardage -- minus-48 against Michigan State two weeks ago and minus-21 on Saturday against Nebraska. I can understand what might have happened against Michigan State, the nation's top-ranked defense that is laden with NFL talent, including CB Darqueze Dennard (ranked No. 35 on my Hot 100 seniors list) and ILB Max Bullough (No. 37). But Nebraska, even after Saturday's shutdown, is still giving up 160 yards per game on the ground to opponents.
Week 11: Things we learned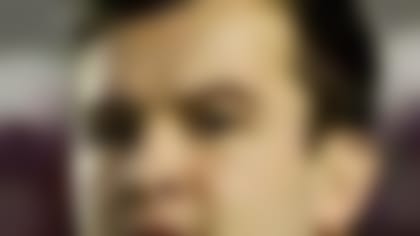 From AJ McCarron being tabbed the nation's most underrated player to Auburn's Nick Marshall outrunning Johnny Manziel, here are the lessons we learned from Week 11. **More ...**
Against Michigan State, the Wolverines had seven rushing attempts for zero or negative yardage. Again, it's Michigan State. But against Nebraska, Michigan doubled that number to 14. And it's not as if the Wolverines got behind early in those contests and were forced to throw; they had 29 and 36 rushing attempts, respectively, the past two weeks.
Here's what confounds me even more, and what is troubling a few NFL scouts I've talked to recently: Michigan is having trouble running the ball despite having two NFL-ready offensive linemen, senior tackles Taylor Lewan (No. 3 on my Hot 100) and Michael Schofield (No. 51). Lewan could end up being a top-10 draft pick in May.
But the talented bookends have a lot of questions to answer first, and not only about their team's rushing attack. They have also given up 14 total sacks the past two weeks. QB Devin Gardner has been responsible for some of them, but not all. Teams are feeling very comfortable blitzing Michigan into submission.
I like Lewan and Schofield quite a bit, but it's difficult to explain what has happened the past two weeks. And I guarantee you, in draft season, NFL teams will be requesting tapes of the Michigan State and Nebraska games and examining the play of Michigan's offensive line very closely.
Lewan and Schofield have to hope the requests are limited to only those two games because it won't get any easier the rest of the way. After a road game against Northwestern this Saturday, the Wolverines face two defenses ranked in the top 11 nationally: at Iowa (No. 11) and vs. Ohio State (No. 10).
Alabama has produced numerous outstanding football players, take a look at the top current NFL players to wear crimson red.
How I voted the top 10 in my Harris Poll ballot this week (with where the team actually landed in the poll):
Alabama (1)

Florida State (2)
Ohio State (3)
Baylor (4)
Stanford (5)
Clemson (7)
Oregon (6)
Auburn (9)
South Carolina (12)
Missouri (8)
Auburn, Marshall surprising
This season's biggest surprise has to be Auburn. No one predicted this team would be 9-1 and second in the SEC West at this point after last year's 3-9 disaster that ended with two shutout defeats in the final three games.
The key to the turnaround has been the play of QB Nick Marshall, who rushed for 214 yards and two touchdowns against Tennessee on Saturday. Marshall was a touted recruit who played cornerback for Georgia in 2011 before transferring and playing quarterback at Garden City Community College last year.
He is very explosive; I don't believe anyone touched him on his 38-yard TD run Saturday. If there was an award for surprise player of the year, he'd be it.
Week 11: Top QB performances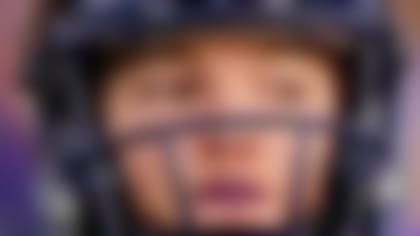 Johnny Manziel and Maty Mauk each tossed 5 TD passes Saturday -- good but not quite good enough to be No. 1 in our top 10 quarterback performances of Week 11. **More ...**
Savage showed me a lot on Saturday, when Pittsburgh upset defensive-minded Notre Dame. I saw a guy who looked a lot more comfortable than he did the previous month. He's always had great arm strength, which is why I likened him to Troy Aikman, who like Savage didn't have great mobility. But Savage's mobility is better than I thought; he ran pretty well when he had to against the Irish.
I'm not saying this is a first-round guy, but he will show well in the draft process, and I can guarantee he'll show up at the NFL Scouting Combine and impress. There are still lots of questions surrounding his transfers from Rutgers to Arizona to Pitt. Why did he transfer? Why did the coaches allow him to transfer? You can't exactly get quarterbacks on every street corner.