Miami coach Al Golden said Monday senior quarterback Stephen Morris's injured ankle was not a concern going forward.
Morris left Saturday's rout of USF early in the second quarter after he re-aggravated his ankle injury. He threw at Monday's practice and everything was said to be fine.
Things we learned in Week 5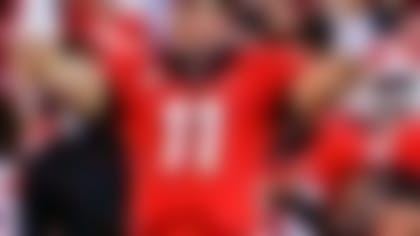 From Georgia's thrilling victory over LSU to USC's loss that got Lane Kiffin fired, here are 43 things we learned about Week 5 in college football. **More ...**
In a postgame news conference, Morris called USF a dirty team and said Bulls players were twisting his ankles underneath the pile. "I guess they saw the injury report," he said.
USF coach Willie Taggart refuted Morris' claim. He told The Tampa Bay Times that, "We went back and watched the entire game and I did not see that one bit. If anyone could show me where our guys did anything dirty, I would really like to see it because we don't teach that."
Miami plays host to Georgia Tech in a key ACC Coastal Division game Saturday. Morris threw for 436 yards and two touchdowns in a 21-point rout of the Yellow Jackets last season. USF, which is 122nd in the nation in total offense (there are 125 teams), plays host to Cincinnati.
Mike Huguenin can be reached at mike.huguenin@nfl.com. You also can follow him on Twitter @MikeHuguenin.