TEMPE, Ariz. -- Just because Stanford left guard David Yankey participated in senior-day festivities last week does not mean he is a lock to enter the 2014 NFL Draft.
"I'm undecided," Yankey told College Football 24/7 after the Cardinal won its second consecutive Pac-12 title. "It was kind of just like a precautionary thing. You never know what is going to happen."
Week 15: Things we learned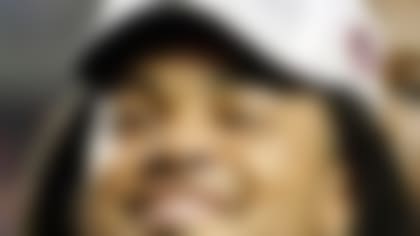 From Auburn RB Tre Mason's record day in the SEC championship game to Blake Bortles' rising draft stock, here are the lessons we learned in Week 15 of college football. **More ...**
Stanford lists its players by academic standing, meaning Yankey is listed as a senior on its depth chart. However, he would be eligible for a fifth year of eligibility next season. Yankey isn't looking that far ahead yet.
"I'm waiting until after the season to decide all that, especially with the Pac-12 championship game today," Yankey said. "All the focus was there, and obviously, now the Rose Bowl."
And while Michigan State had not yet finished booking its trip to the 100th Granddaddy of Them All, Yankey was already looking forward to the matchup of run-first, defensively stout powerhouses.
"It'll be a fun power game," Yankey said. "It will definitely be exciting to go against a team that has a similar mindset to what we do."
Stanford blistered Arizona State with its power game, rolling up 240 rushing yards and four touchdowns on 44 carries. Running back Tyler Gaffney led the way with 133 yards and three touchdowns on 22 carries to earn most valuable player honors.
More important, the Stanford offensive line held Sun Devils defensive tackle and Pac-12 defensive player of the year Will Sutton in check. Sutton had two tackles with a second-quarter sack of quarterback Kevin Hogan, but was neutralized by the dominant run blocking of Yankey, center Khalil Wilkes and right guard Kevin Danser.
"We were out there fighting," Yankey said. "We feel like we're a great offensive line and I think we did a pretty good job handling him overall as a group."
Great might be a major understatement, as Sutton and Arizona State found out.
"Yes, Stanford is extremely physical," Arizona State head coach Todd Graham said. "Best offensive line we've played. And there's just not much margin for error."
Especially if Yankey is accounting for a margin for error for a possible return next season.