Stanford has a chance to secure a second-consecutive Rose Bowl berth Saturday in the Pac-12 championship game vs. Arizona State, and the Cardinal's old-school brand of football has led the team to this point. However, their star prospects aren't simply throwbacks. They have new-school qualities. They can hit, run and are very intelligent players. Each one has a tough, grittiness about them. They don't back down from a fight.
I had a chance to get an up-close look at this group on the call of its win over Notre Dame, and here's what stood out:
Projecting every bowl game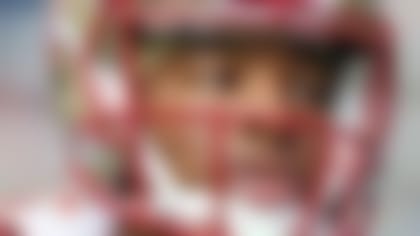 For the first time all season, Alabama has fallen out of the top two in the BCS standings, giving Florida State a new title-game opponent in our latest bowl projections. More ...
Murphy, who leads the FBS with 13 sacks, never gets the credit he deserves, but he's a lock to be a factor in the NFL. He's as mean as the day is long on the football field. When he hits you, he tries to take his whole body through you.
He had a tough time last week against Notre Dame OT Zach Martin, who played as well as I've seen from any left tackle this season, but no one else this season has really blocked him. Murphy will go over you, by you, through you -- whatever it takes. He has great range and it's tough to throw over him.
Yankey is Stanford's most versatile lineman. He lined him up at tight end in power sets vs. Notre Dame. He was a starter at tackle last season, and was an All-American. He'll be an All-American at guard this year. He plays with a mean streak and will finish a defender off. Yankey has excellent movement skills, too. I think he could play any position on the offensive line -- he's already been a star guard and tackle. If a team wanted to play him at center, he could handle it just fine.
Stanford keeps handing the ball to him, and he keeps thumping defenses. He's in the mold of ex-Cardinal RB Toby Gerhart. Gaffney carried 45 times for 157 yards vs. Oregon, 33 times for 189 vs. Notre Dame and 36 times for 171 yards vs. UCLA. He's tough, durable and has good vision and footwork. He'll make a defender eat his pads. I heard one Notre Dame assistant call him a "beast," and the description fits.
In his midseason update of the top 100 seniors in college football, Gil Brandt has UCLA LB Anthony Barr No. 1 and a previously unranked player in his top 5. More ...
Skov was playing at such a high level before suffering a season-ending knee injury early in 2011. He played well last year, but wasn't his normal explosive self. He told me in the preseason that he had the explosiveness back, and there's no doubt he does. He's an aggressive blitzer and explodes when he makes contact. He's quick enough, fast enough and smart enough to make plays dropping into coverage. He stuffs the run well and takes on and slips blocks well, too.
Danser gets overlooked, but he has made 26 consecutive starts for Stanford. He's a mauler. If you want to have a fist fight, he'll accommodate you, but I wouldn't recommend it. We'll be talking about him at the next level.
A hybrid fullback/H-back, Hewitt is a great blocker and he moves well. He has terrific hands to factor as a receiver and is a real threat in short-yardage and goal-line plays.