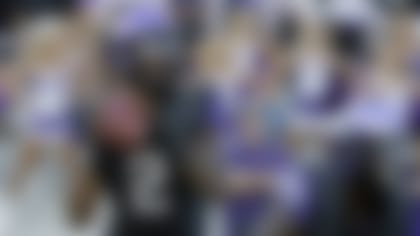 I'm a firm believer that the game film never lies. However, I also believe that film provides a micro-view of a player or a team and that the inclusion of pertinent data in conjunction with the tape allows for the big picture to be uncovered.
In this week's series, I will attempt to provide a more robust analysis of some of the strengths and weaknesses of college players from a variety of positions, but I will filter the results through an NFL evaluator's lens, beginning today with quarterbacks.
Critical Factor: Showing an ability to create big plays
NFL evaluators are still leery of quarterbacks that must use their legs to consistently threaten defenses, but they are ready and willing to back quarterbacks that can sit in the pocket and pick defenses apart. Sustaining long drives for touchdowns is a rare commodity among quarterbacks, so evaluators covet signal-callers that can consistently strike with explosive plays.
Generally speaking, starting quarterbacks can be broken into two categories -- "Playmakers" and "Snap Takers." The "Snap Taker" typically lives in the more popular nomenclature -- "Game Manager." "Game Managers" are frequently looked down upon by fans due to their lack of flash, but taking care of the football and steering the ship is a noble and important talent -- ask Hall of Famer Troy Aikman.
Below, I will use a metric I devised -- the High Impact Differentiator Score -- which measures the frequency of explosive plays (rush of 15-plus yards or pass of 25-plus yards) and turnovers per snap. So, the High Impact Differentiator Score is an indicator of a quarterback's steadiness and explosiveness.
Keep in mind -- the numbers don't always tell the truth in college football thanks to the proliferation of spread-based, space-creating schemes that provide greater opportunities to hit the big play than standard pro-style offenses provide.
J.T. Barrett, Ohio State
High Impact Differentiator Score: 4.77
Barrett hit an explosive run or pass every 16.5 snaps (6 percent of the time), which was tops among the best quarterbacks, but Urban Meyer's offense provides for more explosive-play opportunities than many offenses. Scouts have to pour through tape to see how many of those plays are translatable to the NFL when the time comes.
Trevone Boykin, TCU
High Impact Differentiator Score: 4.60
While 40 percent of Barrett's explosive plays came on the ground, 72 percent of Boykin's explosive plays came through the air. TCU's scheme creates one-on-one opportunities for Boykin down the field, but he proved a willing and able playmaker from the pocket with 39 explosive passes. Boykin's lack of NFL size (listed at 6-foot-2, 205 pounds) is his biggest hurdle at the moment.
Dak Prescott, Mississippi State
High Impact Differentiator Score: 4.19
Prescott did a nice job of blending explosive plays from the pocket and with his legs and hit an explosive play once every 17.8 snaps. I believe Prescott is a superior NFL prospect to Boykin at this time thanks to the fact that he combines outstanding size with playmaking ability.
Connor Cook, Michigan State
High Impact Differentiator Score: 1.99
Cook posted a very modest 26 explosive passing plays and didn't have a single explosive run last season. Those numbers don't inspire excitement, but Cook plays in an offense that more closely resembles a pro-style scheme than those the aforementioned playmakers operate in, which makes his 1.06 percent turnover rate even more impressive since he is asked to work through more progressions and make more pre-snap decisions for his offense. Cook might be a "Snap Taker," but don't hold that term against him. He can go.
Paxton Lynch, Memphis
High Impact Differentiator Score: 1.89
Lynch's 6-7 frame is very intriguing and he has better quickness outside the pocket than expected. However, he hit explosive pass plays just 6 percent of the time despite having plenty of arm strength. Lynch needs to show that he can take a step forward as a playmaker, utilizing his arm talent to threaten teams down the field.
Jared Goff, Cal
While he can get a little antsy from the pocket and isn't able to threaten teams with his legs, Goff's High Impact Differentiator Score of 3.13 illustrates his ability to take care of the ball while challenging teams from the pocket. Scouts are very high on Goff's NFL potential.
Brad Kaaya, Miami
With studs like Duke Johnson, Phillip Dorsett, Clive Walford and Ereck Flowers gone, Kaaya's work will be cut out for him entering his sophomore season. However, we should all keep in mind that as a freshman, Kaaya hit an explosive pass once every 11.3 dropbacks, which was better than every single quarterback who appeared in this article. Kaaya should continue to grow into his frame and learn to make wiser decisions, so look out!
Critical Factor: Taking care of the football
If a quarterback is giving the ball away at a high rate, it becomes difficult for his team to win in the NFL. Interceptions can stem from poor decision making, a lack of field vision or old-fashioned hubris. Fumbles by quarterbacks can often be traced back to two issues -- they lack hand size/strength or carry the ball too low while setting up in the pocket.
USC's Cody Kessler is a legitimate contender for the Heisman Trophy and his Trojans have a very real shot of ending up in the playoff because he takes care of the ball. Kessler had a grand total of five turnovers (fumbles lost and interceptions) over 923 snaps in 2014, for a rate of only one turnover per 184 snaps.
Kessler has some "game-manager" characteristics, which is a good thing. Like Marcus Mariota, Kessler sees where trouble is lurking and will avoid making too many throws that will be challenged by the ballhawks. He might lack the physical characteristics some teams covet, but NFL coaches will rave about his ability to take care of the football if he can duplicate his 2014 showing.
Arizona sophomore Anu Solomon got off to a quick start in 2014, but seemed to hit a wall over the second half of his freshman season. What I really liked was that Solomon showed an advanced ability to protect the football despite his relative inexperience.
Solomon had only one fumble despite dropping back 582 times and 137 rush attempts. Some would argue that his relatively low total of nine interceptions was due to an offense that calls for quick throws, but there is no arguing that turning it over less than 1 percent (0.95 percent) of his total snaps was phenomenal for a freshman.
Florida State had tremendous success during the two seasons that Jameis Winston was its quarterback, but his turnover rate of 2.3 percent last season put the Seminoles in tough situations at various times throughout the season. The reason NFL teams looked past his 20 turnovers last season was because his tape showed an ability to make NFL throws and anticipate throwing windows.
Now, the Seminoles have to hope that former Notre Dame starter, Everett Golson, can come in and shake his propensity for giving the ball away. In 2014, Golson turned the ball over once every 38 snaps (Winston turned it over once every 43 snaps), which converted to a rate of 2.62 percent. With massive turnover on the FSU offensive line and at the skill positions, Golson has his hands full.
Another former "Domer," Cincinnati's Gunner Kiel, is on the radar for NFL scouts, but he needs to either take better care of the ball or substantially increase his playmaking ability to offset turnovers.
Kiel had 14 touchdowns to just 2 turnovers over his first three games, but had 18 total touchdowns to 15 total turnovers over the final 10 games of 2014. Kiel turned it over at a rate of nearly one for every 41 snaps. With a limited ability to threaten defenses with his feet, he must prove to scouts that he can win with greater consistency from the pocket.