Is Andre Williams a one-year wonder?
That's the question NFL scouts are pondering after watching the Boston College standout emerge from relative obscurity to become the leading rusher in the nation.
Last weekend, Williams became the 13th runner in FBS history to top the 2,000-yard mark with a 263-yard effort against Maryland. The performance marked his ninth 100-yard game of the season and the fifth time Williams surpassed 200 rushing yards. Additionally, it was the sixth time Williams logged at least 30-plus rushing attempts in a game, which is uncommon in today's pass-happy collegiate game.
Week 13: Top RB performances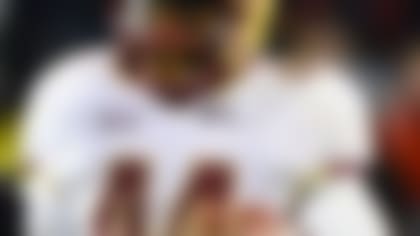 Boston College's Andre Williams had his lowest rushing output in three games, but he still led the way on our list of the top 10 RB performances of Week 13. **More ...**
I've been impressed with his combination of strength, power and explosiveness this season. Measuring 6-foot, 227 pounds, Williams runs through contact at the point of attack while exhibiting surprising balance and body control for a big back. He rarely goes down on initial contact and consistently falls forward at the end of runs.
Of course, those traits are expected from a big, physical runner, but I've been most impressed by Williams' sneaky quickness and big-play ability. He shows a nifty pitter-pat move in the hole and has a knack for avoiding defenders at the second level. Although he is certainly not a jitterbug on the perimeter, Williams displays enough elusiveness to make defenders miss in space and flashes the burst to run away from the secondary. As a result, he leads the nation in runs of 30-plus yards (17) and averages a hefty 6.5 yards per carry this season.
Despite the impressive numbers on his resume, the jury is still out on whether Williams will be a fantastic player at the next level. Skeptics will question why he has only one season of significant production despite having 15 career starts heading into the season. Although Williams has led the team in various rushing statistics throughout his tenure, he failed to crack the 1,000-yard mark in any of his previous seasons, and he failed to make a significant impact as the Eagles' lead runner. Therefore, scouts will wonder if he can sustain his success at the next level when the speed, quickness and athleticism of defenders result in smaller holes between the tackles.
Week 13: Things we learned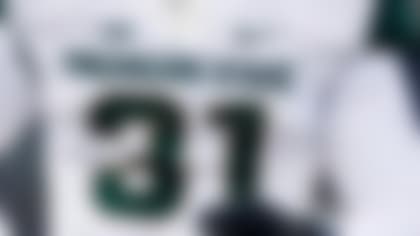 From Darqueze Dennard proving his status as a shutdown corner to an ailing Jadeveon Clowney sitting out, here are the lessons we learned in Week 13 of college football. **More ...**
Additionally, scouts will want to see if Williams is capable of contributing as a receiver in the passing game. He doesn't have any receptions in 2013, and only 10 catches in his career. More important, I've been told by NFL scouts familiar with his game that it's "painful" to watch him attempt to catch the ball and that he will have a tough time making contributions as a receiver at the next level. With NFL offensive coordinators preferring running backs with the ability to run, catch and block out of the backfield, Williams' questionable receiving skills could prevent him from earning high grades on draft boards across the league.
When I project Williams' game to the next level, I believe he could thrive as an Alfred Morris-like feature back in a downhill scheme. Like Morris, a Pro Bowler last season, Williams is at his best working between the tackles, and his efficient running style would lead to few negative plays in a similar system. With several teams looking for power runners to add to the rotation, Williams' emergence as the premier downhill back in college football could make him a viable option as a mid-round selection.