Coming off his six-touchdown, 547-yards passing explosion vs. Fresno State, I'm very interested to see how things play out for San Jose State QB David Fales heading into the 2014 NFL Draft. He just outdueled Bulldogs QB David Carr, who is being mentioned as a potential early first-round pick, in a 62-52 win.
Fales might be one of those guys in the mix when we talk about the most intriguing quarterbacks in the 2014 class, but he'll have to endure a little extra scrutiny because he's coming from a smaller program. Fales isn't part of the daily conversation like the big-name QBs coming from big schools that have been on big stages for a long time.
Week 14: Top QB performances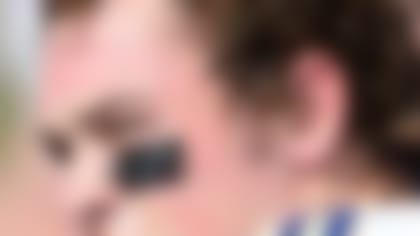 David Fales was on top of his game in his much-anticipated shootout with Derek Carr and had the best QB performance of Week 14. **More ...**
However, evaluators I hear from are very high on him. They keep saying, "I've got to see more of him."
When league evaluators do their due diligence on Fales, I think they will be coming back saying, "You know what, I'm not sure he should be ranked behind some of those big-name guys."
I've talked to people that played against him and they all say he's legit. You could take him and put him at many big schools and they would be very happy to have his services.
When I watch him play against tougher competition, I think he elevates his game. He doesn't back down, and I won't be surprised if he's a second-day pick (rounds 2-3).
Fales is third in the FBS in passing yards (4,189) and is tied with Johnny Manziel for sixth in passing TDs (33). He has an excellent skill set. The whole package -- size, arm strength, accuracy, footwork -- just screams quarterback.
It's his play during big moments -- derailing Fresno State's BCS hopes, for one -- that has intrigued me the most.
Even though Carr came up short last week, he is the best QB in the Mountain West. Fales isn't far behind him, though.
He's going to get a lot of looks as we get closer to the draft, and I think NFL scouts will like what they see.
Northern Illinois QB Jordan Lynch has emerged as the top challenger to Jameis Winston for the Heisman Trophy, but there's talk that he'll have to change positions to make it in the NFL. I've already gone on record on how I feel about Lynch -- he deserves a chance to prove he can play quarterback at the next level. However, if a team decides it wants to move him, I think he could be successful as a running back because of his build and athletic ability. Think Chargers RB Danny Woodhead or former Redskins RB Brian Mitchell. I don't see Lynch making the transition to slot receiver. He's not in the same mold as the Patriots' Julian Edelman, who transitioned to the position after playing quarterback at Kent State.