Texas head coach Mack Brown was already facing an uphill climb to keep his job, but he may now be looking up at a peak the size of Everest with Longhorns athletic director DeLoss Dodds set to announce the date of his retirement Tuesday.
Dodds, who has held the position for 32 years, hired Brown in 1998 and has been his staunchest defender, even as Texas has struggled over the last four seasons. Dodds will announce that he will retire in August of 2014, and then move into an advisory role through 2015, the Austin American-Statesman reports.
Things we learned in Week 5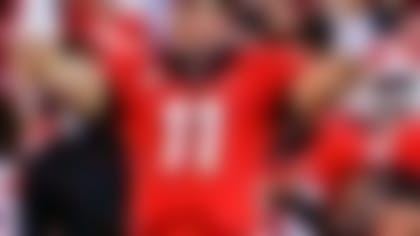 From Georgia's thrilling victory over LSU to USC's loss that got Lane Kiffin fired, here are 43 things we learned about Week 5 in college football. **More ...**
Orangebloods.com first reported earlier this month that Dodds would step down, which Dodds vehemently denied at the time. However, losses to BYU and Ole Miss since then may have changed the timetable for his decision.
Dodds, 76, would have had set to step down at some point in the near future, but the longer he stayed in his post the better it would be for Brown. The last thing a new AD wants to be saddled with is a new coach hired by his predecessor -- see the awkward dynamic between Pat Haden and Lane Kiffin at USC in such circumstances that saw its end game over the weekend -- so Brown might have been able to sneak out another season or two and have additional chances to right the floundering Texas program.
Now Texas is aiming to hire Dodds' replacement by Dec. 1, which would allow the new AD to oversee the search for a new head coach if necessary. That puts overwhelming pressure on Brown to contend for the Big 12 championship and be in position to make a BCS bowl.
Otherwise, the first act by Dodds' replacement will be to find Brown's replacement.