Bucky Brooks ranks all the college bowl teams based on the quality of their NFL prospects.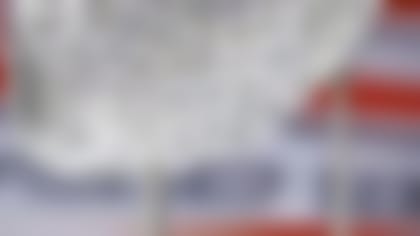 Because college football apparently needs 35 bowl games, it's a lot easier to pick the best game than to pick the worst. Here's a ranking of each matchup from worst to best. **More ...**
Top prospects: Jeremiah Attaochu, LB; Jemea Thomas, S; Brandon Watts, OLB; Jay Finch, C; Isaiah Johnson, S; Lou Young, CB.
Scout's take: Attaochu is a fast riser on draft boards around the league. Scouts are fascinated by his athleticism and disruptive presence off the edge.
Top prospects: Andre Williams, RB; Kaleb Ramsey, DT; Andy Gallik, C; Nate Freese, K.
Scout's take: "Andre 2000" burst on the scene with an impressive run of 100-yard games that catapulted him into Heisman Trophy contention. Although there are concerns about his hands and receiving skills, Williams could be an option for teams looking for a sledgehammer in the backfield.
Top prospects: C.J. Fiedorowicz, TE; Casey Kreiter, LS; Mike Meyer, K; James Morris, LB; Chris Kirksey, LB; Conor Boffeli, OG; Anthony Hitchens, LB; Tanner Miller, S.
Scout's take: Iowa has a long history of producing NFL linemen, but the Hawkeyes have also turned out quality tight ends like Dallas Clark, Scott Chandler, Tony Moeaki and Brandon Myers during the Kirk Ferentz era. Fiedorowicz is poised to continue the tradition as a high pick in the 2014 NFL Draft.
Top prospects: Brendon Kay, QB; Deven Drane, DB; Greg Blair, LB; Austen Bujnoch, OG, Anthony McClung, WR.
Scout's take: Travis Kelce was the Bearcats' lone draftee in 2013, but that could change with a few intriguing mid- to late-round picks on the roster.
Top prospects: Derrell Johnson, OLB; Shane Carden, QB.
Scout's take: Ruffin McNeill does more with less than anyone in the state of North Carolina. Johnson is the Pirates' top defender and a likely mid- to late-round selection.
Check out special college football uniforms worn during the 2013 season.
Top prospects: Jace Amaro, TE; Kerry Hyder, DT; Eric Ward, WR.
Scout's take: The Red Raiders haven't produced an NFL draft pick in back-to-back seasons. Amaro could end the streak of futility, if he bypasses his senior season.
Top prospects: Stefon Diggs, WR; Dex McDougle, CB; Marcus Whitfield, OLB; Will Likely, CB.
Scout's take: The Terps lack an elite prospect in the 2014 class, but scouts are paying close attention to a roster that is stocked with young, athletic players. Diggs could be a potential top pick, with a game that is polished in nearly every aspect.
Top prospects: Richie Leone, P; Ty Cloud, OG; Zach McMillan, CB; Deontay Greenberry, WR; John O'Korn, QB; Adrian McDonald, S.
Scout's take: Tony Levine has an eye for talent after spending a few seasons as an NFL assistant. He has a few intriguing young prospects like Greenberry and McDonald, with the potential to play at the next level.
Check out college football's Games of the Century.
Top prospect: Khalil Mack, OLB.
Scout's take: The Bulls could have a top-5 pick in the 2014 draft with Mack shooting up the charts in war rooms across the NFL.
Top prospects: Tyler Lockett, WR; Ty Zimmerman; Cornelius Lucas, OT; Marcus Heit, LS; Keenan Taylor, OG.
Scout's take: Lockett will eventually follow the footsteps of the father (Kevin) and uncle (Aaron) to the NFL. Zimmerman is an intriguing safety prospect with starting potential.