Bucky Brooks ranks all the college bowl teams based on the quality of their NFL prospects.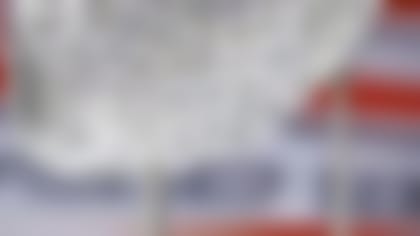 Because college football apparently needs 35 bowl games, it's a lot easier to pick the best game than to pick the worst. Here's a ranking of each matchup from worst to best. **More ...**
Top prospects: Kyle Van Noy, LB; Cody Hoffman, WR; Bronson Kaufusi, DT; Taysom Hill, QB.
Scout's take: Cougars have a handful of NFL-caliber players dotting the roster. Van Noy could be an early-round selection as a hybrid nickel linebacker.
Top prospects: Brandin Cooks, WR; Sean Mannion, QB; Scott Crichton, DE; Rashaad Reynolds, CB.
Scout's take: The top quarterback-receiver combination in college football earns the Beavers a prime spot on the list. Crichton is a pass-rushing freak with a high-revving motor.
Top prospects: Jordan Matthews, WR; Wesley Johnson, C; Carey Spear, K; Kenny Ladler, S.
Scout's take: James Franklin has definitely infused some energy into the Commodores' program, but it has been the upgrade in talent that has really keyed their resurgence. Matthews ranks as the top senior receiver on several boards around the league.
Top prospects: Aaron Donald, DT; Devin Street, WR.
Scout's take: The Panthers didn't have a player selected in the 2013 NFL Draft, but that should change after Donald's dominant performance this year. Street should join his teammate in the NFL, with the size and game to thrive at the next level.
Top prospects: Brandon Coleman, WR; Antwan Lowery, OG; Kaleb Johnson, OL.
Scout's take: After producing seven NFL draftees in 2013, the Scarlet Knights have developed a solid reputation in NFL circles. Coleman could make the jump after a solid three-year career or return to give the school a potential first-round prospect next season.
Top prospects: Bo Wallace, QB; Donte Moncrief, WR; Laquon Treadwell, WR; Robert Nkemdiche, DE; Tyler Campbell, P.
Scout's take: Expect the Rebels to make a dramatic rise up the charts as their young players mature into stars. Hugh Freeze has killed it on the recruiting trail (see Robert Nkemdiche and LaQuan Treadwell); it will transform the Rebels into a contender in the SEC West.
Top prospects: Gabe Jackson, OG; LaDarius Perkins, RB; Tyler Russell, QB; Dak Prescott, QB.
Scout's take: The Bulldogs have consistently pumped out hard-nosed football players with solid pro potential. The tradition is set to continue with Jackson and Perkins ranking among the best at their respective positions. Keep an eye on Prescott due to his athleticism and toughness.
These are the top 10 college football rivalry games, as determined by the College Football 24/7 staff.
Top prospects: Ka'Deem Carey, RB; Marquis Flowers, OLB; Jake Fischer, ILB.
Scout's take: Carey could be the top running back in the 2014 draft, if he foregoes his final season. He is a dynamic runner with explosive quickness and power. Scouts project him as "three-down" back with the skills to thrive in a wide-open offense.
Top prospects: Ameer Abdullah, RB; Spencer Long, OG; Kenny Bell, WR; Randy Gregory, DL.
Scout's take: Nebraska long has been a pipeline for NFL prospects, even though the Cornhuskers are down a little in 2013. Scouts are paying close attention to Abdullah and Gregory. Scouts also have an eye on Bell as an intriguing WR prospect.
Top prospects: Ra'Shede Hageman, DL; David Cobb, RB; Theiren Cockran, DE.
Scout's take: The Gophers haven't had an NFL draft pick since Eric Decker was selected in 2010 (third round), but Hageman is poised to end that streak of futility this year. Cockran is the team leader in sacks and flashes some explosiveness off the edge.