NBA legend and unabashed Auburn fan Charles Barkley joined NFL Network's Rich Eisen on his podcast Monday and dished not only on his team's berth in the BCS championship game, but also on former Auburn quarterback Cam Newton of the Carolina Panthers and on the NFL playoffs.
Ranking the bowl teams' prospects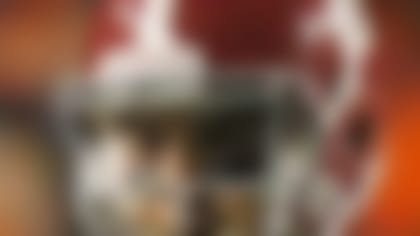 From Alabama all the way down to Navy, Bucky Brooks ranks every bowl team -- all 70 of them -- based on the quality of each team's top NFL draft prospects. More ...
Barkley, who played collegiately at Auburn, joked that he didn't want to discuss his team's chances in the BCS title game against Florida State on Jan. 6.
"We've had an unbelievable year, but I'm not overly confident against Florida State, I've got to admit that," he said. "I'm going to be there, I'm going to be rooting for my Tigers. But I'm really concerned about Florida State. (Jameis) Winston, I can't believe we let him get out of Alabama. When I watch (FSU) play, they look like an SEC team. They have big, physical wide receivers (and) running backs."
Barkley also called Auburn's historic 109-yard return of a missed field goal to win the Iron Bowl the greatest sporting event he's ever witnessed.
"I was sitting in the stands," he said. "It was the greatest sporting event I've ever been at. I was there the night LeBron (James) scored 30 straight points against the Pistons in the Eastern Conference Finals. That was the greatest thing I'd ever seen until I saw that kick taken back in the Iron Bowl."
As for Newton, who has enjoyed a resurgent season with the Panthers, Barkley debunked the myth of sophomore slumps, using Newton as an example.
"I watch a lot of Carolina games because he's an Auburn guy," Barkley said. "I said this was a huge year for Cam, because he obviously regrets last year. There is no such thing as a sophomore slump. Other teams make adjustments your second year. They have a lot of tape on you. That's what a sophomore slump is.
"I was really (glad) to watch Cam this year, because this year, it becomes he has to make an adjustment to get better from the neck up," he said. "RG3 regressed this year, Colin Kaepernick regressed this year ... Cam, he took that next step mentally. Now it's going to be what RG3, Kaepernick, those guys, can do."