Connecticut coach Paul Pasqualoni was fired Monday morning. UConn is 0-4 this season after Saturday's 41-12 loss to Buffalo.
This is his third season as coach; he replaced Randy Edsall when Edsall left for Maryland. UConn was 10-18 under Pasqualoni, 64, the former longtime coach at Syracuse.
Things we learned in Week 5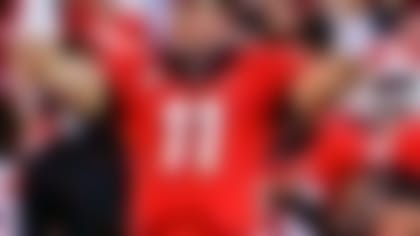 From Georgia's thrilling victory over LSU to USC's loss that got Lane Kiffin fired, here are 43 things we learned about Week 5 in college football. **More ...**
UConn has one of the most anemic offenses in the nation, ranking 121st nationally (out of 125) in total offense.
The Huskies also lost to FCS member Towson, Maryland and Michigan this season. UConn was 5-7 last season, with the only notable win a stunning upset of Louisville
His firing came a day after USC dismissed Lane Kiffin. Before the past two days, the most recent "Big Six" conference coach fired after five or fewer games was Arizona's John Mackovic in 2003. He was axed after the Wildcats started 1-4. Arkansas' Jack Crowe was fired after the opening game in 1992, when the Hogs were upset by FCS foe Citadel.
UConn athletic director Warde Manuel told the Hartford Courant on Saturday that the loss to Buffalo was "unacceptable." The Huskies are off this week and open AAC play on Oct. 12 against equally woeful USF.
Manuel did not hire Pasqualoni; the same goes for USC athletic director Pat Haden and Kiffin.
Pasqualoni coached Syracuse from 1991-2004. He was an assistant with the Dallas Cowboys from 2005-07, was defensive coordinator with the Miami Dolphins from 2008-09 and returned to Dallas as defensive coordinator in 2010. He was hired at UConn after the '10 season.
Names that already have cropped up as potential replacements include Towson coach Rob Ambrose, a former Huskies assistant under Edsall; Michigan State defensive coordinator Pat Narduzzi, a Connecticut native who played his college ball at Rhode Island; and Ball State coach Pete Lembo, who quickly has turned the Cardinals into one of the MAC's better programs.
Mike Huguenin can be reached at mike.huguenin@nfl.com. You also can follow him on Twitter @MikeHuguenin.