Oregon State's defense did not lack for talent this season, which made the Beavers' struggles all the more confounding. How could a group with junior defensive end Scott Crichton and senior cornerback Rashaad Reynolds allow 32.1 points per game, shredded by the likes of Eastern Washington and Washington seemingly with ease?
But with Crichton and Reynolds leading the way, the Beavers finally lived up their potential in a 38-23 win over Boise State in the Hawaii Bowl on Tuesday. Crichton had three tackles for loss, with a strip-sack of Broncos quarterback Grant Hedrick that was returned 3 yards by Reynolds for a back-breaking touchdown late in the first quarter.
Ranking the bowl teams' prospects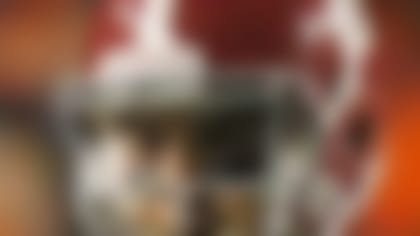 From Alabama all the way down to Navy, Bucky Brooks ranks every bowl team -- all 70 of them -- based on the quality of each team's top NFL draft prospects. More ...
Reynolds picked up another Boise State fumble and returned it 70 yards for a score midway through the second quarter.
An aggressive presence specializing in press man defense, Reynolds (5-foot-11, 187 pounds) added 10 tackles and one pass breakup as Oregon State broke the five-game losing streak that ended its regular season. Much like former teammate Jordan Poyer, now carving out regular playing time with the Cleveland Browns as a rookie cornerback and special teams contributor, Reynolds isn't the biggest or flashiest player but finds ways to make things happen, including six interceptions this season.
Crichton was overshadowed by an unreal collection of pass rushers in the Pac-12, but came to the islands tied for fourth in the conference in tackles for loss. Overwhelming the Boise State offensive tackles with both power and speed, Crichton (6-3, 265) absolutely frustrated Hedrick all game long.
Oregon State's most high-profile player, junior wide receiver Brandin Cooks, was quiet by his prolific standards, recording eight receptions for 60 yards and one touchdown. Cooks also ripped off a 29-yard gain on a fly sweep on the first play of the game, outclassing the Boise State secondary with his elusiveness.
If Cooks and Crichton both return for their senior seasons, Oregon State would be once again bowl-bound and an intriguing possible spoiler in the loaded Pac-12 North. The more likely result is both declare for the 2014 NFL Draft, with Cooks in the mix to be one of the first receivers off the board and Crichton among the top dozen defensive ends with room to improve his standing.