NEW ORLEANS -- On New Year's Eve, I spent a humid afternoon and evening at the Orange Bowl studying draft prospects from Clemson and Oklahoma. However, my sharpest focus was reserved for Clemson quarterback Deshaun Watson, whom I believe to be a prospect with rare potential.
On New Year's Day, it was much cooler and drizzling outside, but I was comfortable in the confines of the Mercedes-Benz Superdome catching Ole Miss top Oklahoma State, 48-20, in the Sugar Bowl. The object of my scouting affection in this game was Ole Miss left tackle Laremy Tunsil, one of the top prospects in college football.
Unfortunately for the purposes of my scouting (and potentially his draft stock), Ole Miss defensive lineman Robert Nkemdiche was suspended for the game. However, Ole Miss wideout Laquon Treadwell and Oklahoma State defensive end Emmanuel Ogbah are also highly rated prospects, which is why scouting this game was so appealing.
Laremy Tunsil, OT, Ole Miss
I went down on the field an hour before the game to get a look at Tunsil in a t-shirt and shorts to get a good feel for his body type. The first thing that stood out was that he has average size for a tackle in this era of tall trees at that spot.
Not that it will matter in the pros, but Tunsil was relaxing with some fellow offensive linemen, snaring one-handed catches and throwing 40-yard spirals around the field. He's that kind of athlete.
In-game notes:
» Tunsil gave up a little late pressure because he thought he had his man run up and outside the pass-rush arc, but quarterback Chad Kelly was pressured beyond where he sets up.
» I wish I could watch Tunsil in space as a zone blocker in the run game, but mostly he's asked to down block with an occasional climb up to the middle linebacker.
» Remember how I told you Tunsil was snaring passes one-handed? He caught a touchdown pass at the end of the half on a throwback screen.
» His balance and technique is so good that when he gets his hands locked into the framework of a pass rusher, it is over.
» Oklahoma State's Emmanuel Ogbah gave a powerful swipe and knocked Tunsil's outside hand away, allowing Ogbah to turn the corner on one of his pass rushes, but it was too late by then.
» When Tunsil climbs up to linebackers, he is balanced, measured and you just don't see him launch like other linemen will.
» It is rare to find a prospect who has it all, and an area of improvement for Tunsil is going to be adding strength as a drive blocker.
» Tunsil has an advanced approach that is made possible by his outstanding foot quickness. He almost always works to get his feet in proper position before ever making contact with his upper body.
While Ogbah gave Tunsil a look at a physical, power end with strong hands, he just wasn't a dynamic enough pass rusher to truly stress Tunsil. Plus, Ogbah and Tunsil had limited matchups. I saw what I expected to see from Tunsil.
Laquon Treadwell, WR, Ole Miss
I studied and wrote up a profile on Treadwell this afternoon before heading over to the game. All of his strengths from my profile showed up in this game, so I might as well share them with you now: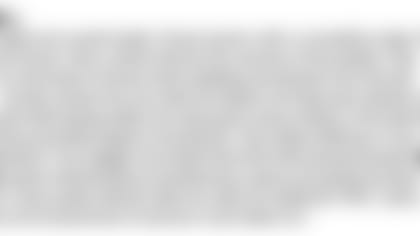 Treadwell isn't the fastest receiver you'll find, and some scouts are already grumbling about him lacking speed, but when you add up his skill level and production, you can see why he has great potential.
Check out the best images from the 2015-16 college football bowl season.
Emmanuel Ogbah, DE, Oklahoma State
I will admit that I was massively underwhelmed by Ogbah this summer when I studied him. He looked very basic as a pass rusher on tape with no edge quickness and a lack of burst off the snap.
However, the more I watch Ogbah, the more I understand that he shouldn't be evaluated with the same filter as a pass-rushing specialist. Ogbah showed in this game some of the same traits that I've seen from him earlier this season. He's learned to use his hand strength and power to collapse the edges as a pass rusher, and he's become much more efficient with his movements.
Ogbah has a chance to be a very strong 4-3 base end who can set a strong edge and intimidate tight ends tasked with blocking him. Ogbah was often too much for right tackle Fahn Cooper this evening, and I see potential for Ogbah to continue to improve his skill level as an NFL pass rusher, which strengthens his draft projection.