Oklahoma senior running back Damien Williams has been dismissed from the team, head coach Bob Stoops announced Monday.
Week 13: Things we learned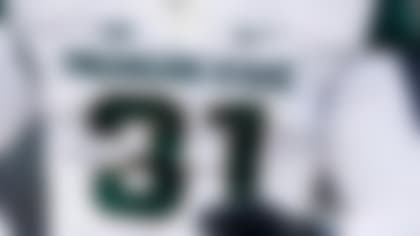 From Darqueze Dennard proving his status as a shutdown corner to an ailing Jadeveon Clowney sitting out, here are the lessons we learned in Week 13 of college football. More ...
Williams, a junior-college transfer from San Diego, rushed for 553 yards and a team-high seven touchdowns in nine games this season. At 5-foot-11 and 211 pounds, Williams demonstrated intriguing explosiveness as a junior, ripping off an FBS-best four runs of 65 yards or longer.
However, to be booted with two games left in his college career will not reflect well on Williams in the eyes of NFL evaluators.
It echoes the downward spiral of Cincinnati Bengals linebacker Vontaze Burfict in his final months at Arizona State. Burfict ended up going undrafted, only for his enormous abilities to shine through with the Bengals.
Williams doesn't seem to have anywhere near that level of talent and will have to do some serious reclamation of his reputation to get a shot in the NFL.