Braxton Miller is not ready for the NFL.
That's not a slight to the considerable talent, athleticism and potential that the standout junior displays directing Ohio State's explosive offense, but Miller is simply not advanced enough as a passer to be effective as a starting quarterback in the NFL. He struggles with his accuracy and ball placement on intermediate and deep throws. Miller lacks the anticipation and timing to make precise throws into tight windows.
Most importantly, Miller lacks the pocket presence and awareness to defeat pro defenses with his arm instead of his feet.
Teams have shown a greater appreciation for quarterbacks with running skills and improvisational playmaking talents, but those players must also exhibit extraordinary passing traits to excel in the NFL. From arm strength and accuracy to pocket presence and awareness, the top quarterbacks in the NFL are capable of winning games on the strength of their arm.
After closely watching Miller's performance against the Wolverines from the Michigan press box last week, I don't believe he can function as an NFL quarterback at this time. Although he is an electrifying playmaker with an impressive set of physical tools that could make him a dangerous threat at the next level, the inconsistencies Miller exhibits as a passer would challenge even the savviest offensive coordinator to craft an effective game plan for him.
Week 14: Things we learned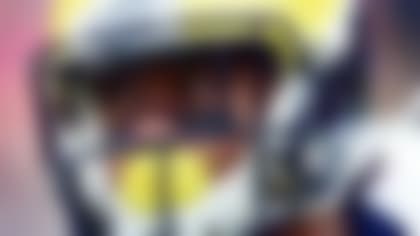 From Jeremy Gallon helping to revive Michigan's offense vs. Ohio State to David Fales outdueling Derek Carr, here are the lessons we learned in Week 14 of college football. More ...
Against the Wolverines, Miller struggled stringing together completions on short and intermediate throws. He frequently tossed balls outside of the strike zone, and failed to hit open receivers on anticipation throws. In addition, Miller missed on a few deep tosses that would have exploited a vulnerable secondary intent on helping out against the Buckeyes' running game.
Of course, Miller connected on a 53-yard touchdown strike to Devin Smith that was delivered in stride. He showed tremendous touch and accuracy on the throw, while also utilizing the high-arcing trajectory several NFL coaches teach quarterbacks around the league. However, the brilliant deep shot failed to erase the handful of misfires delivered from Miller. He missed too many open receivers in the passing game, and his inconsistency prevented the Buckeyes from breaking open a game that appeared to be a mismatch in their favor on paper.
From a running standpoint, Miller was as good as advertised. He teased and toyed with Wolverine defenders on designed quarterback runs and impromptu scrambles. Miller finished with 153 rushing yards on 16 attempts with three touchdowns. Most impressively, he displayed a strong nose for the sticks and end zone when it mattered most in the clutch.
Sure, NFL offensive coordinators will limit his rushing attempts to keep him healthy over the course of the season, but Miller's ability to pick up extra yardage on scrambles and occasional designed runs will make him a good fit for offenses willing to incorporate some college schemes into the game plan.
Looking ahead to Miller's draft prospects, if he decided to forego his senior season, I would say he ranks among the second or third tier of quarterbacks in the college game. While some teams will value his athleticism and running skills, the majority of NFL evaluators will question his passing skills from the pocket. Additionally, there are plenty of concerns about his judgment, awareness and football IQ directing a pro-style passing game.
Week 14: Top QB performances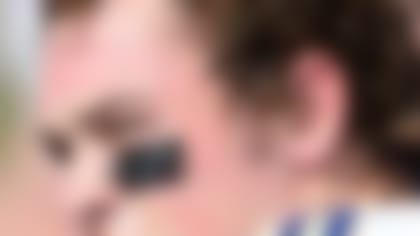 David Fales was on top of his game in his much-anticipated shootout with Derek Carr and had the best QB performance of Week 14. More ...
He has spent his entire career working in a spread system with limited progression reads, so he might struggle adjusting to a scheme that places a greater burden on the quarterback to read coverage without the assistance of the read-option play fakes in the backfield. We have seen Griffin and Kaepernick struggle in the passing game with traditional passing concepts, which will lead some evaluators to speculate about Miller's potential struggles adapting to the pro game.
Given that concern and the inconsistencies with Miller's passing skills, I would advise the Buckeye standout to spend another year honing his footwork and fundamentals as a passer. Miller needs to make major strides as a traditional passer to be considered an elite quarterback prospect. He can work on those aspects in spring practice and offseason workouts with Urban Meyer and his staff.
If Miller can show tremendous improvement over the course of a calendar year, he can join the conversation as one of the top quarterback prospects in the 2015 class.