Notre Dame junior defensive end Stephon Tuitt will seek advice from the NFL Draft Advisory Board on his draft stock, coach Brian Kelly said Sunday during his Pinstripe Bowl news conference.
Tuitt (6-foot-6, 312 pounds) had an uneven season. He had offseason surgery for a sports hernia, and Kelly has said Tuitt wasn't 100 percent when the season started. Tuitt led the Irish with six sacks and 7.5 tackles for loss, but his sack total was down from 11 in 2012. He did have the same number of tackles both seasons (45).
In mid-October, Tuitt told Notre Dame's student newspaper he would return for his senior season. But the next day, his mother said he misspoke, and Tuitt eventually told reporters he would make his decision after the season.
Tuitt has an incredible mix of size and speed -- he has been clocked as fast as 4.78 seconds in the 40-yard dash -- but his inconsistency this season has caused him to drop a bit on some draft boards.
Kelly was asked what he would tell Tuitt about leaving school early.
Week 15: Things we learned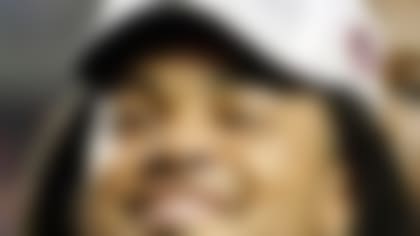 From Auburn RB Tre Mason's record day in the SEC championship game to Blake Bortles' rising draft stock, here are the lessons we learned in Week 15 of college football. More ...
"I think you come to Notre Dame to get a degree," Kelly said. "I think getting your degree is very important in this whole process. But I think you look at Michael Floyd, Manti Te'o, Tyler Eifert, all those guys came back, got their degrees, went on and are having great careers in the NFL."
Tuitt is a third-year junior. Eifert redshirted as a freshman and left Notre Dame with one season of eligibility remaining; Floyd and Te'o didn't redshirt and played all four years.
Kelly also was asked about junior nose tackle Louis Nix III, who has signed with an agent and is turning pro.
"Louis has his degree, so I think his situation is a little bit different," Kelly said.
Kelly also said Nix would not be part of Notre Dame's traveling party for the Pinstripe Bowl.
"Louis has signed with an agent, so he's not allowed to be part of the bowl in terms of bowl gifts, bowl travel, all of those things," Kelly said.
Kelly seemed rueful about Nix -- a gregarious sort who goes by @1IrishChocolate on Twitter -- not being able to travel to the bowl.
"Louis in New York would be cool, especially around Christmastime," Kelly said.
Last week, Nix posted an Instagram picture of South Bend in his rear-view mirror as he left town.
Mike Huguenin can be reached at mike.huguenin@nfl.com. You also can follow him on Twitter @MikeHuguenin.