Notre Dame will be without its best interior lineman on both sides of the ball when it plays Rutgers in the Dec. 28 Pinstripe Bowl.
The Irish already knew junior nose tackle Louis Nix III, who has hired an agent and is going pro, would miss the bowl game; he had minor knee surgery Nov. 21 for a torn meniscus in his left knee. Sunday night, Irish coach Brian Kelly announced that senior guard Chris Watt would miss the bowl, too. Watt also has a knee injury, though he apparently won't need surgery. He has suffered minor injuries to both knees this season.
Week 15: Things we learned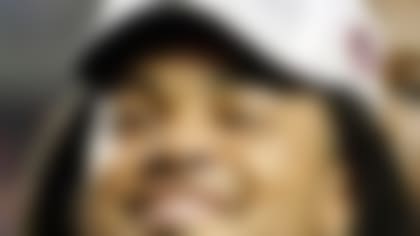 From Auburn RB Tre Mason's record day in the SEC championship game to Blake Bortles' rising draft stock, here are the lessons we learned in Week 15 of college football. More ...
"He's not going to need surgery, but he's not going to be able to play in the bowl game with the MCL," Kelly said during a Pinstripe Bowl news conference. " ... It's going to require immobilization. He's immobilized right now. He won't be able to play."
Watt and senior tackle Zack Martin had given the Irish a formidable left side of the offensive line. Watt (6-foot-3, 321 pounds), a three-year starter, is expected to be on the radar of NFL teams in the later rounds of the draft. Watt is a road grader in the running game; he is physical and plays with a nasty streak. Though Watt might not be as athletic as some other high-profile guards (or as Martin, who seems likely to move inside at the next level), teammates have raved about his toughness. He was a consensus top-100 national recruit out of high school in Illinois.
Third-year sophomore Conor Hanratty (6-4, 309) should get the start in Watt's stead. Hanratty has played in five games and started three this season. His dad, Terry, was a Notre Dame quarterback from 1966-68 and finished third in the Heisman voting in '68. Terry later played eight seasons in the NFL.
Mike Huguenin can be reached at mike.huguenin@nfl.com. You also can follow him on Twitter @MikeHuguenin.