Northern Illinois quarterback Jordan Lynch came through in two ways Wednesday night: He helped keep NIU unbeaten and on track for a second consecutive BCS berth and also kept alive his hopes for a trip to New York for the Heisman presentation.
Lynch, a senior, ran for 161 yards and three touchdowns and also passed for 202 yards as the 16th-ranked Huskies dominated the second half to beat host Toledo 35-17 and clinch the Mid-American Conference West Division title.
Lynch (6-foot, 216 pounds) finished seventh in the Heisman voting last season, when he guided NIU to a 12-2 record and an Orange Bowl berth in his first season as the starter. He rushed for 1,815 yards and 19 TDs, setting an FBS single-season record for rushing yards by a quarterback. This season, he has rushed for 1,434 yards and 17 touchdowns. NIU has three games remaining -- the regular-season finale against one-win Western Michigan on Nov. 26, the MAC championship game on Dec. 6 and a bowl game. He averages 130.4 rushing yards per game, meaning he projects to end this season with 1,825 yards.
Toledo led 10-7 at halftime Wednesday. NIU moved the ball well in the first half but missed three field goals. Lynch left nothing to chance in the second half, scoring all three of his TDs and rushing for 131 yards on 15 carries.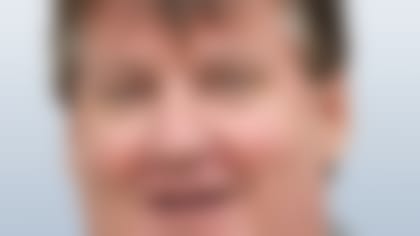 Johnny Manziel's Texas A&M Aggies are still lingering on the fringe of the BCS picture in our latest bowl projections. See which teams Mike Huguenin projects to go to bowl games. **More ...**
NIU effectively put the game away with a 15-play, 99-yard drive that took 5:18 and culminated with a 1-yard run by Lynch for a 28-17 lead with 9:38 left in the game. Lynch ran for 62 yards on the drive. His other TD runs, which came in the third quarter, covered 12 and 31 yards.
NIU moved to 11-0 for the first time in school history. It was the Huskies' 15th consecutive road win -- the longest such streak among FBS schools -- and their 24th MAC win in a row.
The Huskies were one spot behind Fresno State in this week's BCS standings, but the win over Toledo should propel them past the Bulldogs in next week's standings. It should be close the rest of the way between the teams.
Fresno plays a bad New Mexico team this week. But next week, when NIU is playing Western Michigan, Fresno State will be playing a San Jose State team that will have at least five wins. A Mountain West championship game appearance also appears to be on the horizon for Fresno, and that could mean a second game with Boise State, a team Fresno beat by one in September.
Mike Huguenin can be reached at mike.huguenin@nfl.com. You also can follow him on Twitter @MikeHuguenin.